So much for theater….
We've played 88 games and the New York Yankees sit comfortably with the best winning percentage in all the land and a Tempur-Pedic cushion in their eight-game advantage over the surprising second-in-line, the Baltimore Orioles. Dan Szymborski, a very smart writer and the inventor of the ZiPS projection system, has the Yankees winning the AL East by 12 games, and by all accounts, they have a better than 9-in-10 chance to make the playoffs. No, the fun hasn't been with the Bombers, but rather it's been where the parity's been. And where has the parity been? Well, just about everywhere else.
*playoff odds as of July 16, courtesy of Baseball Prospectus
Baltimore Orioles (46-42 with 11.8 percent playoff odds)
That the Orioles have found their names among the buyers, contenders, and players in the month of July is odd. It's rather uncharted territory for the Baltimore boys in this century, and the vocabulary is still sinking in. Luckily, the suits in the suites at Camden Yards are taking things in stride: their move to acquire Jim Thome, for example, was low-risk and for the moment, low-reward, but the mind is there to try to improve the club without mortgaging its future.
A problem with such a blueprint (if this, indeed, is their blueprint), is that the current roster hardly inspires confidence. In fact, Baseball Prospectus' "1st Order Win Percentage"—which determines how often the O's "should have won" considering their run differential—has them as merely a team with a .452 winning percentage, which matches the mark of the Kansas City Royals.
Adam Jones—labeled, perhaps wrongly, a "breakout," "revelation," and "budding star," as he tore the ball up for the first two months—has seen his wRC+ trended downward since May, from 165 to 93 in June and 62 in July. The culprit may be tumbling plate discipline: His May strides in the walk department have since been erased.
With Jones have gone the rest of the Orioles' bats. In the past 30 days, the O's have scored more runs than only the Dodgers (Houston Astros included), have compiled a combined .203/.271/.320 line, and have been two-plus wins under replacement value. Their run differential for the whole year—minus 43—confirms that the squad has been over-performing in the Win/Loss column.
The Pittsburgh Pirates of last year stood in a similar spot: They were in contention for much longer than they had been in previous years, but lacked both experience and ample talent on their roster. They managed to bring Derrick Lee and Ryan Ludwick aboard, but couldn't scrape together enough post-prime free agents with their payroll change to make the playoffs. Look for the O's to face a similar fate, with a tasty silver lining being that the Pirates are cruising gloriously into the late days of July this season.
Toronto Blue Jays (45-44 with 3.5 percent playoff odds)
It is pretty clear the Jays need an upgrade to their pitching staff—one that's been in constant flux—to have any hopes of making noise come October. If they acquire a dearly needed starter (4.61 ERA/4.91 FIP/4.38 xFIP), they would seemingly become a legitimate contender. Ah, Matt Garza; the missing piece to a fine-looking puzzle.
The rest of that puzzle looks something like this: The bats are above league average, and they certainly have the goods in Jose Bautista and Edwin Encarnacion (at 52, the two have combined for as many home runs as the San Francisco Giants) to make an offensive-aided October run. And despite the loss of Sergio Santos (another failed offseason bullpen acquisition by GM Alex Anthopoulos), Darren Oliver and Casey Janssen have done a more-than-respectable job of picking up the slack, but for a tattered pen, reinforcements would help. The defense is league average, which is more than the Tigers and Yankees can say.
All of this sums to something like a league average team with some elite talent (including the aforementioned bats, Brandon Morrow, and a defensive stud in the young Brett Lawrie). They can score runs, but can they prevent them?
It's the question that'll define the Jays' next two months. Hurry back, Brandon Morrow.
New York Yankees (54-34 with 98.4 percent playoff odds)
And everything is going to the beat. And everything is going to the beat. The Yankees are sprinting through the summer months on the back of a 6-foot, 205-pound MVP candidate by the name of Robinson Cano. His season has been nothing short of spectacular: A meager .267 average in April was followed by a .312 mark in May, a .340 mark in June, and a .366 mark in July. He nearly doubled the Kemp-less Dodgers' home run total in the month of June with 11 long balls. He's slugging .582, all while playing the best second base of his life (subjectively, and nearly the best second base of his life, objectively, according to UZR). He would describe it casually as "doing his job." I would describe it as doing his job, Russell Martin's, and Derek Jeter's, too.
It'd be foolish to label it a one-man show, though; Cano's been merely the least common multiple of all of the Yankees' summer successes. Mark Teixeira seems to have awoken from a pre-All-Star Break slumber, and June was a time of glory for the Yankees' rotation (where they managed a 15-4 record with a 2.62 ERA). You, as a Yankees fan, would be a greedy fellow to complain these days.
Essentially, all of the moving parts—the bullpen carousel, the ability to hit with runners in scoring position, the base running, the patience at the plate— – aligned in the month of June, and as a result, the Yankees kicked up a good deal of dust behind them. They'll be in the market for a starting pitcher, but it is a buyer's market, so a major rotation overhaul won't be in order.
If Freddy Garcia can re-discover the value in his split-finger and if Phil Hughes can continue to crank up his power pitches, they may make it to October without major reinforcements. Thank Robinson Cano as you leave.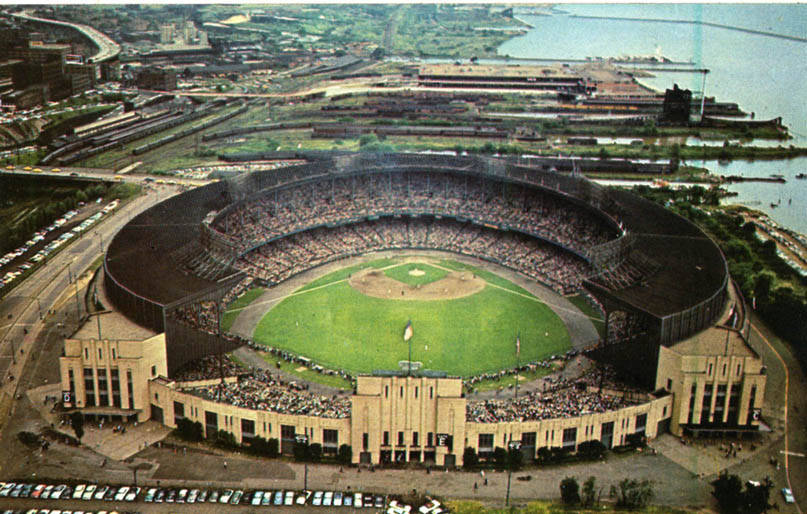 Tampa Bay Rays (46-43 with 23.2 percent playoff odds)
If there's any gleaming example of the Rays squeaking the Extra 2 Percent out of their roster, it's Fernando Rodney. Plenty has been written about the All-Star (who was named the AL's closer if a save situation were to have arisen, despite manager Ron Washington's own closer being on the roster), but it bears repeating: In nearly 40 innings, he's more than doubled his previous career high in fWAR (0.7), and has given up a mere four earned runs and five walks. The wisest move the Rays haven't made is to trade him and hand the ninth inning role to Jake McGee.
Trading Rodney only strikes me as a necessary consideration because of their offensive outlook; the hitters on the Rays have managed only a .231 batting average have preformed uncharacteristically poorly on the defensive side of the ball. It's a wonder that they find themselves in the heat of the race in the East as they currently do.
Matt Joyce is expected back soon, which should help ease the collective slump, but will it be enough? Whether Evan Longoria can be expected back in any kind of peak shape—or even if he can be expected back at all—is an open question. In his absence, Jeff Keppinger in particular has performed admirably, but an .800+ OPS can't be seen as sustainable for a guy without a history of walk-taking or slugging. And Sean Rodriguez simply isn't an everyday player at this level.
A silver lining for the Rays is that ultra-talents Desmond Jennings and Matt Moore, disappointing as they've been, will likely see better days. Jennings' liners will fall, Moore will find his control; that, or the Rays might not see the postseason.
Boston Red Sox (45-44 with 23.6 percent playoff odds)
In every neighborhood, there's that dysfunctional family. You know, the one where the high-wired, space cadet mother struggles mightily to control her tantrum-throwing kids, perhaps using motivators that might not be seen as healthy. But she manages to pack the lunches, load the mini-van, get them to soccer on time, and breathe easy at the end of the day knowing she fulfilled her motherly duty against the odds.
That loose mataphor—perhaps politically incorrect and stretched and tampered with—is a good enough representation of Bobby Valentine and the Red Sox. These are the same Red Sox who once, seemingly, were so tight knit and family-like, with Terry Francona and Kevin Youkilis; with David Ortiz happy with his contract, Jason Varitek manning the plate, and Theo Epstein occupying a war room that made baseball history in 2004.
Now, the Sox are scraping by on the contributions of the likes of Daniel Nava and Pedro Ciriaco. Among the high points are Will Middlebrooks, who forced a Youkilis trade that was all but sealed with the manager's early-April disparagement of him but can still be called a potential mistake. The rookie third baseman is surviving with poor plate discipline (a strikeout to walk ratio of more than 5:1) thanks to impressive power, which is a similar story to Jarrod Saltalamacchia. The offense, all told, is the reason the Sox are in contention.
So what's holding them back is starting pitching. Jon Lester's struggled to strand runners but has impressive peripherals (3.58 FIP), and Josh Beckett and Felix Doubront, though each possessing a 4.41+ ERA, have managed a combined 3.1 fWAR. On the other hand, the 10-start experiment with Daniel Bard, the starter, mercilessly carried on and cost the Sox 10 starts that could've been handed to Franklin Morales, who's been a revelation (3.16 ERA and a still-pretty 3.75 FIP). The moral is the same one for all five teams, it seems: More starting pitching can't hurt. It seems to me a foolproof rule.
Call it the Sox's after-soccer snack. The kids will whine without it, and trust me; Bobby doesn't want to hear any more whining.