In his new biography, A Terrible Beauty, Charles Leerhsen sets out to rehabilitate Ty Cobb's reputation as a racist, misanthrope, and all-around horse's ass. If he has made his case—and some believe he has—then we ought to begin looking for a new baseball player to love to hate. Let me second the nomination—Bill James gets credit for the first—of Rogers Hornsby, the great but callous Cardinals second baseman. Here is a brief bill of indictment:
In 1925, Hornsby got into an argument with Philadelphia Phillies manager Art Fletcher and, without warning, punched him in the face. Later, when asked why, Hornsby said, "Well, I wasn't making any progress trying to talk to him."
During the 1926 season, Hornsby skipped his own mother's funeral. True, the funeral was scheduled for the day before the playoffs would have begun, but he would not have missed a game. And even if he had missed a game, your mother dies only once.
In 1952, as manager of the Cincinnati Reds, Hornsby routinely urinated in the showers—and continued to urinate in the showers even after he had been asked to stop.
To qualify as one we love to hate, the player cannot just offend our sensibilities. He has to perform on the field, and Hornsby certainly did that. He spent his first 13 seasons with the St. Louis Cardinals, and during that span he was one of the best pure hitters in the game. From his first full year in 1916 to 1919, as the deadball era wound down, Hornsby hit over .300 and averaged nearly 40 extra base hits per year. Over the next six seasons, from 1920 to 1925, he simply played a different game than everyone else. During those six years, he batted a shade less than .400, including a career-high .424 in 1924. Nor was it an empty batting average. Each of those years, he led the National League in on-base and slugging percentage. Over that span, Hornsby averaged an incredible 10 WAR per year.
In 1926, however, Hornsby's dominance slipped. He hit just .317 and for much less power. His individual performance may have suffered, but that year as player-manager Hornsby led the Cardinals to their first World Series championship. In the offseason he demanded a higher annual salary ($50,000) and a three-year contract. The Cardinals' owner, Sam Breadon, balked at his demands, and in December negotiations broke down. If a player routinely hits .400 with 80 or more extra-base hits per year, one can forgive the occasional cheap shot to an opposing manager or Meursault-like indifference to a mother's death. But the same indulgence is not granted to someone who hits .317, especially if that player is asking for what would have been one of the highest salaries in baseball.
So how do you solve a problem like the Rajah? You trade him.
In this entry on the anatomy of trades, I look at trades involving disgruntled stars like Hornsby. The twist is that the disgruntled star cannot have been traded for just any other player. He must have been traded for another disgruntled star. In other words, the spoken or unspoken agreement in these deals is, if you take my problem, I'll take yours.
What I love most about examining trades, especially ones from the past, is how much they open up baseball history, bringing back to life its stars, its journeymen, its pennant races, and its breathless newspaper coverage. That is certainly the case when disgruntled stars change addresses.
Dec. 20, 1926: The St. Louis Cardinals trade Rogers Hornsby to the New York Giants for Frankie Frisch and Jimmy Ring.
We start with a question that must have occurred to Cardinals owner Breadon as contract negotiations broke down with Hornsby. Who would want to trade for a player who does not attend his own mother's funeral?
As it happens, Breadon had an eager bidder in the New York Giants. As early as 1919, John McGraw, manager of the Giants, had sought to acquire Hornsby. In 1923, a season that saw Hornsby take two swings at his Cardinals manager, Branch Rickey, the Giants renewed their efforts to acquire the combative player, problems and all. But the Giants would not give up the player the Cardinals wanted in return, second baseman Frankie Frisch. By 1926, however, Frisch had fallen out with McGraw and now qualified as a disgruntled star set atop the trading block.
Frisch was one of the most exciting players in the game. Over his first eight seasons, he hit .321 with decent power, especially to the gaps. He also played uncanny defense at second base. On average over those years, he was a five- or six-win player. With Frisch at second base, the Giants made four straight World Series from 1921 to 1924. In 1925, they finished second behind Pittsburgh, and in 1926 they fell into the second division, which infuriated manager McGraw. By all accounts, he took out his anger on his team captain, Frisch, which Frisch eventually came to resent.
Late in 1926, after a loss in St. Louis, McGraw humiliated Frisch, and the second basemen left town and returned home to New York. Eventually, Frisch relented and finished the 1926 season with the Giants, but McGraw made it clear that he would not start the season with them in 1927.
Thus, on Dec. 20, 1926, Breadon traded Hornsby to the New York Giants for Frisch and washed-up starter Jimmy Ring. The New York Times called it "the biggest deal of modern baseball history," and may have been right. Writing in the Times, James R. Harrison was convinced the Giants got the better of the deal. Frisch was good—using modern analysis, he projected to be four wins above replacement in 1927—but he was no Rogers Hornsby, who projected to seven. Frisch was also just a year younger than Hornsby. For New York writers, the trade seemed too good to be true, and here too they may have been right.
In retrospect, the Cardinals probably got the better of the deal. With Frisch at second base, St. Louis finished 1.5 games back of Pittsburgh in 1927, and then won the pennant three out of the next four years and again in 1934. From 1927 until his retirement following the 1937 season, Frisch contributed 32 WAR to the Cardinals. He remained an above-average player through his age-36 season.
Hornsby had an incredible return to form in 1927 for the Giants, posting 10 WAR. But he irritated McGraw, criticized Giants owner Horace Stoneham, and got mixed up with a bookie who claimed that Hornsby owed him $70,000. A year after they acquired him, the Giants shipped Hornsby to the Boston Braves for catcher Shanty Hogan and center fielder Jimmy Welsh.
The Giants got 12 wins over five seasons out of Hogan before selling him back to the Braves in 1933 for $25,000. They got two wins out of Welsh in 1928 before also trading him back to the Braves in the middle of the 1929 season for catcher Doc Farrell, who was terrible. In 1930, they traded Farrell and a player named Showboat Fisher to the Cardinals for outfielder Wally Roettger, whom they soon sold to the Cincinnati Reds. Basically, the Giants turned Frisch into one season of Hornsby and five seasons of Hogan, or 22 WAR, against the 32 Frisch put up in St. Louis.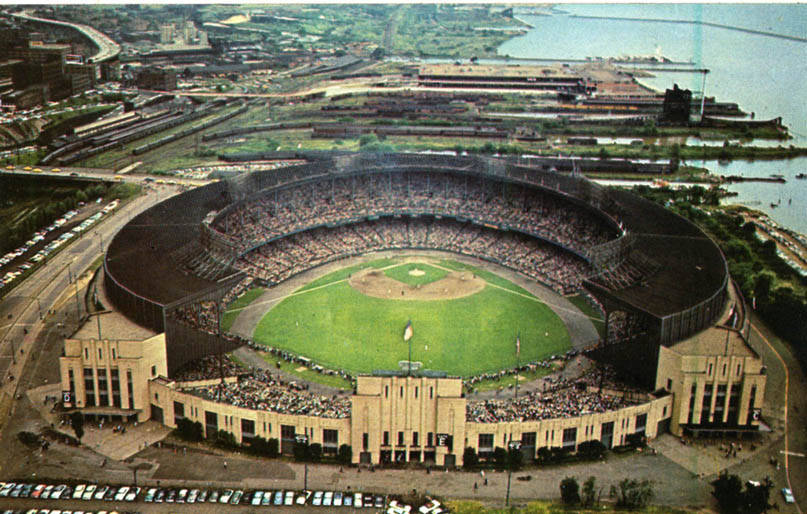 If the Giants had stuck with Hornsby, an argument could be made that they would have gotten the better of the deal. From 1927 to 1931, before he became more manager than player-manager, he contributed about 35 WAR. But Hornsby made it hard for teams to stick with him. After the Giants traded him to the Braves, the Braves turned around and traded him to the Cubs. In the end, the Giants would return to the World Series in 1933 and again in 1936 and 1937, but with neither Hornsby nor the player for whom they traded Hornsby, Shanty Hogan.
The Hornsby-for-Frisch trade raises a crucial question about how one should score trades. Do you measure the careers of the principal players involved in the trade? Or do you measure the careers of the principal players in the trade and the players for whom they were later traded? For example, do you give the Giants credit for the rest of Hornsby's career (35 WAR)? Or do you credit them for one season of Hornsby and the player—Hogan—for whom they later traded Hornsby (22 WAR)? The trade tree, as it were.
I go back and forth. On the one hand, you want to reward teams for their trading ability. If they can read the market and turn their recent acquisition into something better, or if they misread the value of their acquisition and have to sell low, they ought to receive credit (or discredit) for their judgment. On the other hand, consider a team that trades a veteran for a prospect who pans out. The team gets 10 good years out of the prospect then trades him for another prospect who also pans out. When scoring the initial trade, it seems wrong to credit the team with the success of the first prospect and the second prospect for whom the first prospect was traded years later.
Also, what if in order to acquire the second prospect, the team adds an additional player? That will inevitably throw off the accounting of the initial trade. For now, I think I prefer to score trades based on the principal players themselves, not the players they later fetched. But how you answer this question will decide what you make of the next trade.
Oct. 7, 1969: The St. Louis Cardinals traded Curt Flood, Byron Browne, Joe Hoerner and Tim McCarver to the Philadelphia Phillies for Dick Allen, Jerry Johnson and Cookie Rojas. Curt Flood refused to report to his new team. The St. Louis Cardinals sent Willie Montanez (April 8, 1970) and Jim Browning (minors) (Aug. 30, 1970) to the Philadelphia Phillies to complete the trade.
Most people remember this trade because of its role in ushering in free agency. Yet the trade is interesting in and of itself. Dick Allen had a stellar but volatile career. Playing third base and first base for the Philadelphia Phillies, Allen routinely hit .300 with 30 home runs over his first six seasons. Over that time, he accrued some 35 WAR, a figure that would have easily exceeded 40 had Allen not been such a dreadful fielder. By 1969, however, Allen despised Philadelphia, city and team, and at times Philadelphia felt similarly toward Allen.
In his defense, The Phillies handled Allen badly almost from the start. In 1963, they sent Allen, who to that point in his life had not set foot in the South, to their Triple-A club in Little Rock, Ark. Yes, that Little Rock. In 1963. By the end of the season, Allen had won local fans over, but he seems never to have forgotten the experience.
In 1964, Allen had one of the best rookie seasons in major league history, hitting .318 with 29 home runs, good for almost nine WAR. But the disputes had already begun. Allen preferred to be addressed as Dick, but for some reason the Phillies insisted on calling him Richie. In the summer of 1964, race riots prompted by—you will never guess—police treatment of African Americans roiled Philadelphia, which already had a reputation as the "nation's northernmost southern city." Making matters worse, in 1965, Allen got into a fight with Phillies veteran first baseman Frank Thomas, which led to Thomas, who was white, being waived, and Allen being resented.
Throughout all of this, with the exception of 1964, when they blew the pennant in the closing weeks of the season, the Phillies were a second-division team, and fans occasionally took their disappointment out on Allen. In 1967, however, Allen began his own campaign to antagonize both city and team. He routinely arrived late to games. He told a local newspaper that he wanted to be traded. "I'd like to get out of Philadelphia," he said, pulling no punches. "I don't care for the people or their attitude."
Following the 1967 season, the Phillies did try to trade Allen, but they could not find a deal they liked. The next year, things deteriorated further. Allen missed a team flight. A few weeks later, he missed the start of a home doubleheader, was suspended, and then disappeared for weeks. Finally, after the 1969 season, the Phillies traded Allen to the St. Louis Cardinals for Curt Flood.
Flood had an equally stellar and, ultimately, volatile career. He struggled to hit his first three years in St. Louis, and with the exception of his rookie year, his defense in center field was strangely ordinary. In 1961, though, it all came together for Flood, and it stayed together for the next eight years. At the plate, Flood was little better than league average. From 1961 to 1969, he hit .300 with five or 10 home runs and fewer walks than one would have liked. His defense in center field, however, made him into an All-Star. Moreover, by the time he had lost a step in center field, after he turned 27 or 28, he had become a better hitter, at least relative to the sparse run environment of the late 1960s, which preserved his value. For eight straight years, he was one of the better players in baseball.
In 1968, Flood's troubles with St. Louis began. In the seventh game of the World Series, he misplayed a ball in center field that turned into a triple and tipped the game toward the Tigers. In 1969, he demanded a raise, and his brother, who lived with Flood in St. Louis, had an infamous run-in with the law that embarrassed the Cardinals front office. For his part, Flood did not like a hectoring speech that Cardinals owner August Busch delivered to the team in spring training, nor did he like that late in the 1969 season the front office and manager Red Schoendienst appeared to give up on the Cardinals' vanishing pennant hopes.
I doubt Flood disliked St. Louis as much as Allen disliked Philadelphia, but the Cardinals front office had tired of Flood and, mirabile dictu, Flood for Allen. The problem is that whereas Allen wanted out of Philadelphia, and he looked forward to St. Louis, Flood wanted nothing to do with Philadelphia and would, famously, refuse to report to his new team and change baseball labor relations forever.
Forgot baseball labor relations for a moment, though. Who got—or would have gotten, if we can speculate about what Flood would have done—the better of this trade? Despite success in St. Louis, Allen was quickly traded to the Dodgers and then the White Sox. Still, for the rest of his career, he put up a few more than 20 WAR. The Cardinals pitcher in the deal, Jerry Johnson, was consistently worse than a replacement player, while Cookie Rojas put up six or seven WAR across his career. Besides Flood, the players the Phillies received did not amount to much. Byron Browne was a replacement player, Joe Hoerner had one or two good years, and an aging Tim McCarver contributed eight WAR for the remainder of his career. All told, Philadelphia got about 12 WAR without Flood, and the Cardinals, had they stuck with Allen, would have received 30.
For the trade to equal out, Flood would have had to put up about 18 WAR over the rest of his career. As it happens, that is just about what one would expect him to have done. A very crude Marcel calculation would have him worth a little less than four WAR in 1970, with a half win decline each year after that, for a total of around, say, 16 WAR. If Flood had reported, and the Cardinals had hung on to Allen, in retrospect this would have been a fair trade.
Of course, Flood did not report, and the players the Phillies ultimately received from the Cardinals—Willie Montanez and Jim Browning—did not amount to much. Browning never made it to the majors, and despite amassing over 6,000 plate appearances, Montanez tallied only one or two wins above a replacement player for his whole career. (He could hit .300 but do little else, not even play defense at first base.) Of course, all bets are off if you count the player the Phillies managed to turn Willie Montanez into five years later: a young outfielder named Garry Maddox, who would go on to contribute almost 30 WAR over his career. But as I say, I hesitate to count later trades like that.
If I had more space, I would explore another famous disgruntled star for disgruntled star trade, Ozzie Smith for Garry Templeton, which involved a contract dispute, an obscene gesture directed toward fans, and other sour baseball feelings. (No surprises here: the Cardinals got the better of the trade.)
The lesson of all these trades, though, seems to come straight out of Economics 101. By demanding to be traded or otherwise becoming a problem for their team, disgruntled stars lessen their value on the trade market. One solution to this problem is to trade them for an equally disgruntled star, in which case both teams stand a better chance of getting value. A final lesson is the need to determine whether a disgruntled star is disgruntled because he is temperamentally disgruntled—in other words, he would be disgruntled anywhere—or whether a disgruntled player is actually a forbearing person who has been made disgruntled by management, ownership, or fans. For example, Hornsby seems to have been temperamentally disgruntled. By contrast, Frisch seems to have thrived once he got out from under John McGraw. You may not really know who is who, though, until it is too late.
Next up, win-win trades: when teams trade from strengths to fill weaknesses.