If you're under the age of 25, you probably don't remember much about the Montreal Expos. After all, the 2014 season will be the 10th since the Expos were vanquished from Major League Baseball. Heck, even if you're under the age of 35, there's probably plenty about Nos Amours that you don't really know. Jonah Keri's newest book, Up, Up & Away: The Kid, The Hawk, Rock, Vladi, Pedro, Le Grand Orange, Youppi!, The Crazy Business of Baseball, & the Ill-Fated but Unforgettable Montreal Expos, solves all of that. Part historical account, part oral history and part autobiography, Keri poured a lifetime of passion for his team and city into the book, and it shows on every page.
Keri begins the book by detailing how the Expos came to be, and it's a pretty incredible story. It involves an ambitious mayor, the World's Fair, an island of rubble, an alcohol tycoon and a whole lot of tough talk. There are so many pretty little nuggets of gold in these early chapters about the team's formation. I learned a great deal, particularly about Jarry Park, where the team began play. If you've ever visited Ballparks.com, you might have had an inkling that the facility was a bit unsuitable for baseball, as you can clearly see that the ballpark's capacity was expanded by more than 25,000 seats in the span of a year. But the actual story is kind of mind-blowing. As Keri recounts, two months before Opening Day, 1969, they were still way behind schedule:
Work hadn't yet started on the locker rooms, nor were there tunnels leading to the dugouts. There were non-weather-related setbacks, too, including a bizarre incident in which steel that was supposed to be used to build the stands got sent to the wrong place. That set everything back another three weeks.
Tom Tango on the Expos
To commemorate the book's release, we asked noted Expos fan and sabermetrician extraordinaire Tom Tango to pen for us a few words about the team.
On Olympic Stadium:
Olympic Stadium had the good fortune of being bowl-shaped. When crowds erupted in unison, sound kept amplifying. On numerous occasions, humble Tim Wallach's amazing grabs would be followed with cheers of non-stop strength, ending only when Wallach finally acknowledged us. Adopted son Felipe Alou arguing to such an extent that we ended up cheering for him to continue arguing until he got thrown out, like a hockey fighter. Olympic Stadium also had misfortunes of being so spacious that, late in its life, small crowds and their incessant vuvuzelas, would be like, and in the end actually, a funeral march. RIP.
On Curtis Pride:
As Curtis Pride stood on second base, receiving his obligatory first-career-hit applause, it became a standing ovation, as word circled that he was deaf. And that ovation thundered, with the stomping of our feet on that concrete reverberating throughout Olympic Stadium. Pride said he couldn't hear anything, but felt vibrations from the ground through his body. It lasted minutes on end, something that Richard experienced at the closing of Le Forum, and Raines received on his return to Montreal. In generations to come, Rock and Rocket's legacies will continue, but for that one moment, a journeyman player transcended the legends.
While Keri sets the stage for each period in Expos' history with these historical accounts, he also liberally stitches in the random factoids every baseball fan loves. Did you know that Olympic Stadium didn't have a roof when the ballpark first opened? Or that Donald Sutherland was the Expos' #1 fan? That the Expos once tried to land Reggie Jackson in free agency?
But he stitches in much more than factoids. He interviewed 122 people for the book, some twice. Scanning the list in the references section, there were several people who were interviewed who were not directly quoted in the book. Such is the level of detail that went into the writing of this book. But whether he directly quoted people or not, he used those first-person accounts to flesh out these stories. It wasn't enough for Keri to know that Sutherland used to go to lots of Expos' games, for instance. He also got one of the club's former office assistants to detail how Sutherland would sometimes call from overseas on a very early iteration of the cellphone to find out the score of games while he was on movie shoots.
Knowing that a long non-fiction book can become a strain on the reader, Keri also took pains to dial in some stories within the story. Separated from the rest of the text with fancy titles and a black text box, they are not essential to the story for those who want to skip ahead, but to me they were welcome diversions. My favorites were "Pascual Perez," on the man of the very same name, and "Expos Killers," about an otherwise ordinary player named Dane Iorg who consistently brutalized Montreal.
The great details even go beyond the words. Keri was able to get Montreal Gazette cartoonist Terry Mosher, also known as Aislin, to let him intersperse his various Expos' cartoons into the book–15 by my count. While Keri never references the cartoons directly, they are expertly placed in such a way that they do a great job of augmenting the text. There is also a section of actual, glossy photos as well.
The attention to detail went one step further, past the book itself. On the left, witness the back of a baseball card bookmark created for the book. In place of player statistics, there is the book's ISBN number and publishing details, along with a description of the book and a short bio of Keri. I thought this was pretty clever, and was yet another example of how much blood, sweat and tears were poured into this undertaking.
As mentioned earlier, the book is not just a collection of information and interviews, it's also a book about how Keri grew up with the Expos. As the book travels into the time of Keri's youth (he was born in 1974, five years after the team played its first game), he intersperses tales of going to games and cheering on his favorite squad. Whether with his crew of friends, the "Maple Street Boys," or by himself on the road, Keri took in a ton of Expos' games, and his personal accounts really give the book gravity.
The book is billed as being about the stars of the franchise. To be sure, there is plenty of awesome information about Gary Carter ("The Kid"), Andre Dawson ("The Hawk), Tim Raines ("Rock"), Vladimir Guerrero, Pedro Martinez and Rusty Staub ("Le Grand Orange") in the book. There is also plenty about the crazy business of baseball that is also larded into the subtitle. But it's in the lesser known players and the fleeting moments that set the book apart. This passage puts it best: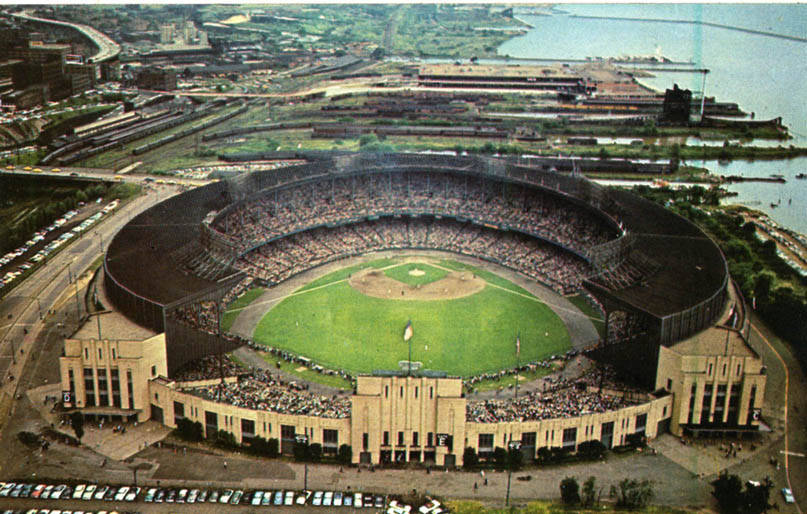 When you spend 22 years cheering for a team that never wins anything, finding a favourite moment gets tricky. I didn't have Reggie Jackson going deep three times in a World Series game, Kirk Gibson limping off the bench for a game-winning homer in '88, or even Joe Carter's World Series walk-off in '93.
Whether it is the first-ever all-Canadian battery of Denis Boucher and Joe Siddall, the failed promise of Floyd Youmans, the unique backstory of the independently drafted Mike Lansing, career minor leaguer F.P. Santangelo refusing to be a scab in 1995 or his actual favorite moment–the ovation for Curtis Pride's first-ever hit in a major league uniform (see sidebar)–Keri gives an abundance of bit players their due.
What he doesn't do is get bogged down in statistics. There are plenty of narrative statistics, game scores, triple-slash lines, and ERA. But what he doesn't do is break down the FIPs, wOBAs or WPAs of each pivotal game. Nor did he need to, as the stories are rich enough that they don't need to be put in further context. He sneaks in a mention here or there, sure. When discussing the success of the '78 pitching staff, he talks about their unsustainable strand rate and the depressed offensive environment in the league that season. He briefly explains why wins are not a great measure of pitcher performance, as he details how Steve Rogers, and not Steve Carlton, deserved the 1982 National League Cy Young Award. And when he makes the Hall of Fame case for Raines, he sprinkles in some WAR talk. But the statistical analysis is kept to a minimum overall.
There were no shortage of culprits in the demise of the Expos, and despite his warm feelings for everything Expos, Keri maintains the objectivity to point out the team's shortcomings–like how original general manager John McHale failed to remedy, and in some cases exacerbated, the team's second base woes–and take its villains to task. Bowie Kuhn, the Toronto Blue Jays, Claude Brochu, Bud Selig, the club's limited partners, and of course, Jeffrey Loria are called to account at times, but in a nuanced fashion. Keri rightly points out that there is no single person or entity to blame, but that doesn't make the city's loss of the team any less heartbreaking.
Ever the optimist though, Keri soliders forward. He notes how the business climate of both MLB and the city of Montreal has changed drastically in the past decade, and pines for the team's return. He details efforts among the team's faithful to, if not rekindle the flame of baseball in Montreal, at least remember the past. He has done that and more in the book, and whether or not baseball finds its way back to la belle province–be it through expansion or through migration of a team with stadium woes like the Tampa Bay Rays–Keri has more than done his part to make sure that the Expos are remembered forever.
Some have expressed doubts about whether the Expos' story is one worth telling, if this is a book that only the nerdiest nerds will love, and in a way it is. If more people cared about the Expos when they were in existence, perhaps they would have survived in Montreal. But sometimes it's not the story, it's the telling. Keri seamlessly blends the team's tales together to make for an engaging read, using his treasure trove of personally conducted interviews and own life experiences to make for a truly unique book. I effectively finished the nearly 400-page book in four days. In fact, the main feeling most non-Montreal readers will feel upon completion of Up, Up & Away, will be "Damn, I wish someone would write a book like this about my team."
Paul Swydan used to be the managing editor of The Hardball Times, a writer and editor for FanGraphs and a writer for Boston.com and
The Boston Globe
. Now, he owns
The Silver Unicorn Bookstore
, an independent bookstore in Acton, Mass. Follow him on Twitter
@Swydan
. Follow the store
@SilUnicornActon
.