The first self-motivated daily routine I remember adopting was picking up the sports page at the breakfast table each morning and poring over box scores. I decoded columns titled "AB," "H" and "R." I studied the standings and watched teams rise and fall on strength of "Ws and Ls." I questioned why pitchers with big numbers in the ERA column kept showing up in a box score every fifth day. I was 5 years old.
My childhood love affair with baseball isn't particularly unique. I relished opportunities to buy baseball cards at the local card shop. I spent countless hours playing catch each summer with friends and with my dad. I struggled to stay awake each night as I fell asleep listening to Harry Kalas' voice on my bedside radio. I was virtually indistinguishable from any other kid who loved baseball with one notable exception: I was a girl.
My reality as a girl who loved baseball is that throughout my life baseball has constantly reinforced its message that although I'm always welcome as a fan, baseball is not actually for me. Baseball's subtle but steady rejection of me began when I became old enough to play in a recreation league and, like so many other girls throughout the country, I was urged to play softball instead of baseball.
As a kid, you don't question the reality with which you're presented and if that meant softball was as close as I could ever get to playing the sport I loved, so be it. I played from elementary school through high school without a single regret. I loved having a physical outlet for my love of the game, even though it wasn't exactly the game. But with the perspective brought on by time and adulthood, I'm struck by the absurdity of it all. I wanted baseball but baseball didn't want me back. The message was crystal clear: Baseball is not for you, it's for boys.
When I was a high school senior, a freshman tried out for softball and made the varsity team. A freshman making varsity was noteworthy as is, but she didn't just make the team, she became our starting shortstop. She was extraordinarily talented and I recall being jealous of her. But here's the thing: I wasn't jealous because she was a great softball player. I was jealous because of the path she had taken to get there. That season she became our starting shortstop was her first season ever playing softball. How did she manage it? She had refused the arbitrary restriction on girls and baseball for as long as possible and found a way to play baseball all the way through middle school. When high school rolled around, however, she was finally forced to trade in her baseball mitt for a softball one because baseball refused to accept her any longer.
This is not a perceived slight or an overblown reaction to a benign comment. This is a real and prevalent isolation from the game that girls and, by extension, women experience. With this background, rhetoric such as that used by Blue Jays manager John Gibbons in the first week of the season only serves to further drive a wedge between female fans and the game they love. In response to his team being penalized for an illegal slide, Gibbons opined "maybe we'll come out and wear dresses tomorrow. Maybe that's what everybody's looking for." This is not just one comment, but part of a seemingly never-ending pattern of behavior in baseball in which femininity is presented as inferior.
Despite being forced into being an outsider looking in at baseball, my love of the game has never diminished. Growing up in a golden era for baseball movies, I devoured every baseball themed flick I could. A League of Their Own remains one of my all-time favorite films to this day and other childhood favorites included Rookie of the Year, Little Big League, and, especially, The Sandlot. I owned The Sandlot on VHS and watched it enough times that I still have it memorized. The romance of the relationship between baseball and the kids who play it was magical for me. And yet, one of the biggest punchlines in the film is a reminder of how baseball is a world in which I can't fully belong.
The scene is a tribute to the great baseball tradition of trash talking and occurs when an arrogant group of kids from a well-funded team shows up at the sandlot and challenges our beloved protagonists to a game. Our hero in the scene is Hamilton "Ham" Porter who engages an obnoxious jerk in a vicious war of insults.
In case you can't keep up, here's the dialogue:
Ham: Watch it, jerk!
Jerk: Shut up, idiot!
H: Moron!
J: Scab eater!
H: Butt sniffer!
J: Puss licker!
H: Fart smeller!
J: You eat dog crap for breakfast, geek!
H: You mix your Wheaties with your momma's toe jam!
J: You bob for apples in the toilet… and you like it!
H: You play ball like a GIRL!
*record scratch*
And just like that, the fight is over. Ham has laid down the most vicious of vicious insults. The jerk stutters in utter disbelief that anyone dare compare his abilities to that of a lowly girl.
It's just a joke. I know. The Sandlot was set in the 1960s when a joke at the expense of femininity was among the tamer types of jokes. But as Gibbons' thoughtless remarks recently reminded us, references to femininity as an unwelcome characteristic in baseball aren't just dated jokes in period movies, they remain part of baseball's modern vernacular (and American cultural vernacular as a whole, for that matter).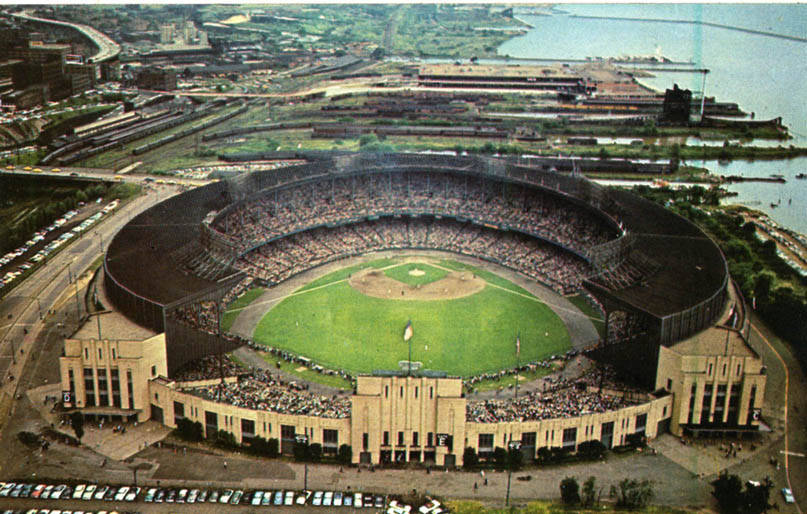 A year ago, Phillies broadcaster and legendary Hall of Famer Mike Schmidt referred to a poor throw as "girlish." When Jessica Mendoza debuted as an analyst in the booth for a nationally televised game on ESPN, critics tripped over themselves to explain why she didn't belong. Gibbons' comments weren't a careless misstep, they were merely the latest in a long line of divisive language within the game.
After receiving heat for his comment, Gibbons said "the world needs to lighten up a little bit." This is a common refrain. After all, these are just jokes or allusions to jokes about how…. Uh. Well, here's the thing, what exactly is the punchline? What is the joke? That femininity is weak and inferior?
Name the strongest people you know. Everyone's lists will vary but extremely common responses include "my wife,", "my mom," "my grandmother." We all know or have known strong women, so there can't be any denying that women are strong. If that's not the joke, then, it has to be that women are inferior athletes, right?
I've watched a lot of sports in my life and enjoyed heroic moments from walk-off home runs to Hail Mary catches to buzzer beaters, but if asked to name the toughest or gutsiest performance I've ever seen, there is no question what moment would come to my mind first. During the Summer Olympics in 1996, the U.S. women's gymnastics team was one event away from securing a gold medal in the team event. After a few mistakes by her teammates, Kerri Strug stepped to the vault as the final competitor. If she succeeded, the team would win gold but if she failed, the Russian team would become the Olympic champions. After injuring her ankle on her first attempt, Strug limped back into position to make her second and final vault. The rest is history:
Landing a world-class gymnastic maneuver on one foot at the most important moment in a career remains to this day among the most jaw-dropping athletic accomplishments I've ever witnessed. And it was pulled off by an 18-year-old girl 20 years ago.
In the present day, one of the top contenders for the arbitrary title of most dominant athlete in the world is tennis player Serena Williams. She is absolutely electric to watch on the court and is a 21-time individual grand slam champion – a superstar if ever there was one.
Any discussion of the greatest teams in American sports would be incomplete without mention of the University of Connecticut women's basketball team. Earlier this month, UConn outscored their opponents in the NCAA tournament 544 to 305 en route to securing their fourth consecutive national title and tenth since 2000. Their current 75 game win streak is due to a display of athletic dominance that is utterly awe-inspiring.
We could spend all day listing the jaw-dropping athletic accomplishments of women. So that can't be the joke either.
Which leads us to this inconvenient truth: femininity as a punchline in sports is simply not funny. Why do we continue to write off baseless and insulting rhetoric as "just a joke" when it's blatantly clear that there's not, in fact, any actual joke being made? It is language derived from a culture in which masculinity is unjustifiably held up as an athletic ideal above femininity and it needs to stop.
"If these jokes aren't funny, why don't you just ignore them?"
I've spent my entire life overlooking the fact that sexism is woven into the fabric of baseball. No one intentionally excluded me by pushing me to play softball instead of baseball or by making jokes at the expense of my gender. It wasn't personal. But it is a flaw in the sport's culture that exists and has impacted the relationship between baseball and its female fans.
As a self-defense mechanism, I've always quickly pushed aside sexist comments and I'll continue to do so, but before moving forward it is critical to call out these comments when they're made. If Gibbons' "dresses" comment was just one isolated incident, it wouldn't deserve a second thought, but that's not the situation we face. We are not talking about one off-color remark or even a handful of off-color remarks. We are talking about a sport-wide culture which permits casual sexism and reinforces over and over and over again to its female fans that their involvement in the sport is not as valid as that of their male counterparts.
…
There is no "right" or "superior" form of baseball fandom. My story is no more or less valid than any other fan's because mine happens to be a story of a life-long love of the sport. There are life-long fans, casual fans, and late adopters of a sport. There are fans of different genders, races, sexual orientations and socioeconomic backgrounds. A beautiful consequence of the fact that baseball is such a brilliant sport is that it appeals to a wide variety of different people at different times in their lives. All fandom is valid and the baseball world is more than big enough to welcome and embrace all different types of fans.
Major League Baseball partners with and promotes youth baseball initiatives to help foster the love of the game in people who discover it at a young age. Teams welcome fans hailing from different communities to events such as Irish Heritage Night or African-American Heritage Night or Pride Night. There are outreach and education programs to help pull in adults just discovering the game and there are programs designed to connect female fans with the sport. These are fantastic examples of the ways in which baseball is taking commendable action toward building an inclusive environment, but it's not enough.
Where the institution of baseball has made tremendous strides in reaching out to all different types of baseball lovers, the faces of baseball – namely players, managers, and broadcasters — have not yet demonstrated a willingness to commit to similar measures of inclusion. John Gibbons' comments are only the most recent in a constant and steady barrage of thoughtless rhetoric which has permeated baseball for its entire existence. Whether the intent was to diminish the value of women within the sport of baseball is irrelevant. His comments did not occur in a vacuum, but in the greater context of a baseball culture that has steadily and consistently reinforced the fact that the sport is not for women. We need to stop writing off the marginalization of a large group of fans as "just a joke" and strive toward continuing to build a culture that exhibits decency and inclusive practices toward all of its fans.
Corinne Landrey writes for FanGraphs and MLB.com's Cut4 site. Follow her on Twitter
@crashlandrey
.