The Collective Bargaining Agreement between players and owners is set to expire after the 2016 season, and negotiations are well under way to continue the 22-year labor peace and ink a new deal before any work stoppage. Both sides appear to expect exactly that. However, one issue that has repeatedly surfaced is the issue of the declining player share of revenue. According to my calculations, that share has fallen from about 56 percent in 2002 to about 39 percent last year.
Recently, MLB contested this and purported to show that player share of revenue had remained constant over the last decade. While this is partly because MLB's calculations start at 2006 (after much of the decline had already occurred) and partly because those numbers include amateur spending levels, a big issue is that MLB includes only net income from MLBAM, the streaming service that provides MLB.tv. That simply does not show the player share of revenue; it shows the player share of a mixture of revenue from non-MLBAM sources and revenue net of costs for MLBAM sources.
The fact that MLBAM revenue gets re-invested is irrelevant—much of the rest of revenue that does not go into salaries is also re-invested. Teams use their ticket and television money to build new stadiums, finance existing ones, or just invest in player evaluation, scouting, marketing, front office staff and development. Revenue is revenue, and that is what should be considered if we are attempting to calculate the labor share of revenue. The argument is defensible from the teams' perspectives in the sense that they never see MLBAM's money before it's invested, but MLB doing an investment on behalf of teams doesn't change the calculus of the broader issue from the player's union or league perspective. Money that goes to investment instead of labor isn't a side issue—it's the whole issue.
I have previously proposed a theory as to why the player share of revenue has declined, which is that player salaries are more likely to move with ticket revenue than overall revenue. Teams spend money on players based on the value they get in return for that—which is mainly additional wins. Wins are valuable because they increase ticket revenue. Local television revenue is generally based on multi-decade deals, so individual season winning percentage is unlikely to affect it. National television revenue has nothing to do with how much money a player generates for a team. Neither does MLBAM revenue. Teams get all of that money distributed equally, regardless of how many games they win or lose. As I explained in the linked article:
[Here we should] introduce the difference between total revenue and marginal revenue. Marginal revenue is the change in a team's revenue due to the addition of a new player, and because so much revenue has come from national television contracts, local television contracts with only partial team ownership, or just MLB.tv, rather than straight-up ticket sales, marginal revenue growth just hasn't kept pace with total revenue growth.
That was a pretty nice theory, but what gives it some extra credence is that it fits the data well. In the graph below, I used data from Biz of Baseball, Baseball-Reference, and Team Marketing Report to compile estimates of player salaries since 2000, as well as revenue. Most importantly, I was able to get the average ticket price in 2000 from this article referencing Team Marketing Report and compare it to the value the same organization produced for 2015 in this report.
Assuming constant annual ticket growth increases (which is not going to be perfect, but as you see from the graph below, a little variance in ticket price growth would not have changed the result much), I multiplied the average ticket price by the total league attendance from Baseball Reference and got a ballpark estimate of ballpark ticket revenue. The rest of revenue, backed out from total revenue from Biz of Baseball, clearly has grown rapidly as television and streaming money has poured in. It lines up well with what we know has been happening in television contracts and MLB.tv revenue growth.
As you can see below, the ticket revenue and the payroll growth track each other really well. Again, this is precisely what economic theory would predict, because a team's ticket revenue is much more likely to be a causal outcome of spending more on players. Non-ticket revenue has grown wildly, but has barely dragged up player pay at all.
Other major sports leagues have more explicit rules that guarantee players a fixed share of revenue, usually about half the league revenue. Major league baseball players clearly get a good deal less than that—and this seems to be a result of not getting a piece of growing team-win-unaffected dollars from television and streaming. The logical question is how MLB could encourage this distribution without a mandate like other leagues. The answer is to think about what players are guaranteed to get, and link this to these non-marginal revenue sources.
Free agents are paid in excess of the league minimum based on how many wins they are expected to generate relative to players available at the major league minimum. Even players not receiving the minimum salary are paid based on their value added beyond the minimum. If a team thinks that a win is worth $9 million, and that a given player will generate two wins above a player earning the major league minimum, it will pay $18 million more for that player than the player earning the minimum. If the minimum remains near $500,000, the team will be willing to pay $18.5 million; if the minimum were $1.5 million, it would be willing to pay $19.5 million.
The MLB minimum ensures that roughly $380 million is the baseline that players receive, and that whatever extra wins players on the free agent market generate leads to an increase in salaries correlated with the associated growth in ticket revenue. In general, raising the minimum salary by $1 million will increase the salaries of all 750 players on major league rosters by a total of about $750 million. That is probably far too much money for owners to bear right now—baseball is still not an industry with huge margins. But what MLB absolutely can spare is letting the $380 million currently allocated to players from this method grow with the non-ticket revenue sources.
If MLBAM increases its annual allocation to teams, there is nothing about baseball's current labor model that allows players to see a dime of that. If FOX and ESPN decide to fork over more money to broadcast national games, players won't feel that either. The best approach is to index the minimum salary to all the revenue from these other sources.
This idea gives something to both owners and players. Players get a growing share of the large, expanding undistributed part of the revenue pie. Owners do not have to commit to handing off more revenue to players if the growth in their pooled revenue fizzles. Owners may be trying to claim that they are paying players a fairer deal than they currently are, but surely they expect players to try to get a bigger share. Promising to guarantee money only on the condition that it keeps flowing is a good compromise.
References & Resources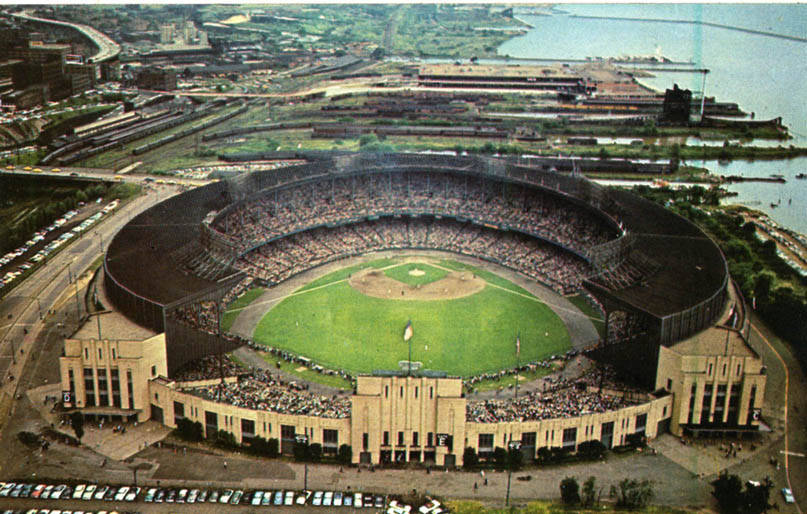 Matt writes for FanGraphs and The Hardball Times, and models arbitration salaries for MLB Trade Rumors. Follow him on Twitter
@Matt_Swa
.