Sure enough, the day my article reviewing the Oakland A's offseason decisions ran, the team dealt one of its best young starters and almost instantly made my writing look dated. Also, in my article, I suggested Gio González was the A's pitcher most likely to be traded, but it ended up being Trevor Cahill. After you read this review of the trade, look for Cahill to get injured or be dealt to another team.
For those who might not know the full details of the trade, on Dec. 9 the Athletics sent Cahill and reliever Craig Breslow to the Diamondbacks in exchange for minor leaguers Jarrod Parker, Ryan Cook, and Collin Cowgill.
The prize of the trade for the A's was clearly Parker, a hard-throwing starter who will most likely rank as their top prospect. Reaction to the trade around the Internet has been mixed. I've seen some commentary chalking this trade up as a big win for Arizona and proof of Billy Beane's decline, while others see this trade as a good, fair swap of present-for-future talent.
What the Diamondbacks receive
In Cahill, the Diamondbacks receive a solid starter with a friendly contract who is only 23 years old. In three years as a starter, he has seen his xFIP decline each year, from 4.86 in 2009 to 3.99 to 3.90. In the same time frame, his strikeouts-per-nine rate has improved from 4.53 to 5.40 to 6.37, his WAR has gone from 0.6 to 2.2 to 2.5, and his groundball rate has seen a jump from 2009's 47.8 percent to around 56 percent the last two seasons.
Cahill has no significant injury history, and assuming a WAR of around 2.5 for next season, he will be worth approximately $11 million on a contract that owes him much less than that. He also makes the pitcher-friendly AL-to-NL transition that will see him throw against pitchers instead of designated hitters.
However, there are some issues with Cahill's performance that likely limit his value. His seemingly stellar 2010 campaign (18-8, 2.97 ERA) was aided by a .236 BABIP (career average .271) and a 76.5 percent strand rate (career average: 73.8 percent). Those numbers became worse than his career averages in 2011 (.302 BABIP, 72.8 percent strand rate) and inflated his ERA to 4.16.
As mentioned earlier, Cahill's xFIP over those two seasons was 3.99 and 3.90 respectively, so another sub-3.00 ERA season seems quite unlikely. Also, his walks-per-nine pace increased from 2.88 in 2010 to 3.55 in 2011, giving him the 13th-highest walk rate among qualified starters. If he wants to come close to reaching his 2010 numbers, Cahill must keep that number down and continue to improve his K/9.
Also working against him will be his switch from the pitcher's heaven in Oakland to the more hitter-friendly Chase Field. According to ESPN, in 2011, O.co Coliseum ranked as the 11th-best park for pitchers, while Chase Field ranked 26th. This change will almost certainly hurt his ERA, which Bill James projected to be 3.83 for 2012.
Given a slight improvement in ability based on age, coupled with the drawback of leaving O.co for Chase, this projection seems pretty good for 2012 and would make him roughly a weak second starter or solid third starter for a rotation.
The other piece in the trade, Breslow, will not only raise the Diamondbacks' team IQ, he should also help solidify their bullpen. The 31-year-old Ivy League lefty has posted a career ERA of 3.06—last year's 3.74 was the result of a .342 BABIP—and Bill James projects a 3.34 ERA for next season, making Breslow roughly a solid 0.5 WAR reliever and one of the top hurlers in the Diamondbacks' bullpen, along with former Oakland teammate Brad Ziegler.
What the Athletics receive
The main piece of the trade that convinced the Oakland front office to give up Cahill was 23-year-old pitching prospect Parker. His repertoire features a fastball that can hit 96 mph—his best pitch—and a decent change-up, slide, and curveball, all of which are adequate but could use some development.
Parker has posted solid numbers in Double-A, with an ERA in the 3.70 range and decent strikeout totals, although his walk numbers are a little high. Most sites rate him as a top pitching prospect with a fairly high ceiling. If things go right for him, many would agree that he has the potential to be a solid second starter.
But, as usual, the key word is "potential." It is never a guarantee that any prospect will pan out in the majors, let alone a pitching prospect about one year removed from Tommy John surgery. Parker missed all of 2010 after injuring his right elbow, giving this deal a significant amount of added risk for Oakland.
Parker performed injury-free in 2011 but saw a decline in his Double-A strikeout numbers (8.50 to 7.71 per nine innings). While he hasn't had any re-injury scares since the surgery, his injury history is certainly worth noting as a red flag and limits his value.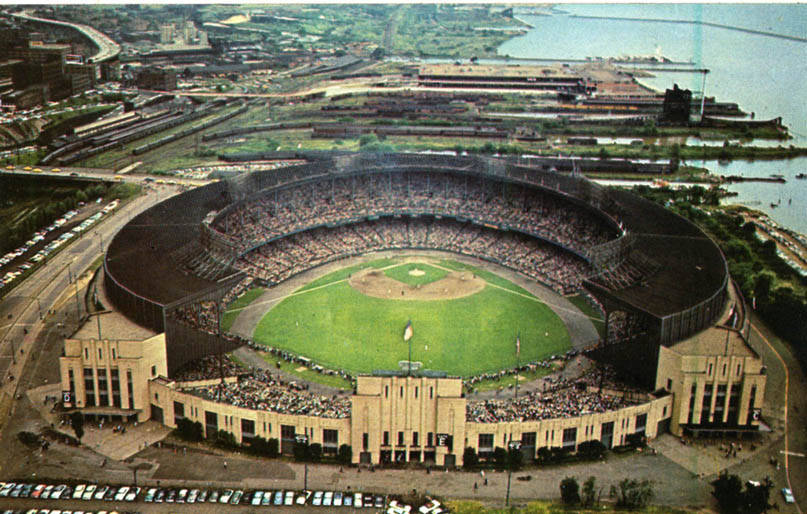 The other prospects, Cook (age 24) and Cowgill (25), are less important to the trade but still worth discussing.
Cook is a decent relief prospect with a mid-90s fastball that has touched 100 at times. He posted good Double-A numbers (2.25 ERA, 3.54 K/BB) after converting from starting pitching to relief in 2011. He had a rough time, especially with control, in seven innings of major leage action—a small sample size, obviously, but indicative of his status as a good-but-not-great relief prospect.
Cowgill is a speedy outfielder who, in the minors, hit well in the hitter-friendly Pacific Coast League. Like Cook, he struggled in limited major league action (.604 OPS in 100 plate appearances) but has shown promise. Cowgill will compete for a job in the thin Oakland outfield and could start down the line.
Overall evaluation
Essentially, the Diamondbacks received a solid, proven third starter with room for improvement and a good reliever, and Oakland received a potential second starter and decent reliever and outfielder prospects. This trade seems to work for both teams in a number of ways.
The Diamondbacks have a deep pitching pipeline (Trevor Bauer, Tyler Skaggs, and Archie Bradley are all top pitching prospects) and are current contenders who need to stay involved in the NL West race, so dealing one of their solid prospects for a proven starter was a good move and should help keep them in the NL West and title hunt.
The Athletics are a team with a relatively weak pipeline but deep major league starting, and they are not current contenders (especially with Albert Pujols and C.J. Wilson heading to the Angels), so dealing a good third starter for a future high-risk, high-reward starter, a decent reliever, and some potential help for a very thin outfield makes sense for them, as well.
All things considered, this trade seems relatively fair and suits needs for both teams, with more risk being assumed by Oakland but a potential for higher reward. It may turn out that Parker struggles with injuries, or that Cahill improves to become a solid second starter, but that seems like a worst-case scenario for Parker and a best-case one for Cahill.
If I were forced to pick a winner in the trade, I would probably say the Diamondbacks, as wins now are more valuable than wins in the future, the Oakland rotation is fairly injury-prone and will miss the reliable Cahill, and Cowgill could become more of a platoon player given the stiff competition he'll face down the line for outfield playing time (Michael Choice, Grant Green, Michael Taylor).
But for a team like Oakland that seemingly won't compete for a playoff spot in the short-term anyway, it makes a lot of sense to deal one of their many good starters for a solid starting prospect and a little bit of help elsewhere.
Although Billy Beane has certainly made some questionable decisions in this recent stretch of losing seasons in Oakland, to say this trade is proof of his decline is an overstatement. The trade itself is a decent one for Oakland given the team's situation, and many of the A's issues that aren't necessarily his fault have been unfairly blamed on him due to his prominence as a result of Moneyball.
Such issues include stadium relocation distractions, poor management of the move itself, highly questionable ownership decisions, and the biggest problem of all that is nothing new: their low revenue that makes them a David of sorts when competing with the likes of the Rangers and the Angels.
The team needs to get lucky on prospects to compete with teams that can afford big name free agents, and given the high upside of Parker, the A's are taking the type of risk they need to make to succeed down the line, when they find a way to get more revenue.
Perhaps the only way to get that revenue would be by moving, but there remains a great deal of uncertainty around that proposition, so for now the team may be better off remaining a David in search of the stones that could help take down Texas or LA. The A's are hoping that Jarrod Parker is one of those stones.
References & Resources
Thanks to FanGraphs for the statistics and Bill James projections, and ESPN for the Park Factor data.