Last November, I offered an unpopular opinion. (It's nothing to do with the election. Get back here.) The World Series had ended the previous week, and numerous commentators were declaring its concluding game to have been the greatest baseball game ever played. In my recap of the postseason, I said that, while it was a great game, it was not the best ever, or even the best Game Seven of a World Series.
I supplemented my personal opinion with numbers from my co-invented WPS Index. It showed six winner-takes-all* games of the World Series reaching the threshold of a "great" game. Those games were in 1912, 1924, 1960, 1991, 1997, and 2016.
*The reason I say "winner-takes-all games" instead of "Game Sevens" here is that the final game in 1912 was Game Eight of that series, despite it being best four out of seven. One game was rained out and declared a tie.
The theoretically objective WPS numbers do pick one of those games as the best, but that certainly isn't definitive. Now that the initial glow of the recent Series has dimmed, I thought I'd like to see what fans, or the subset of fans who read The Hardball Times, think of the question. So I'm posing it here: Which great all-the-marbles game was the greatest?
We cannot re-watch all six candidate games in the same detail, mainly because we cannot watch the earliest two at all. (Well, not all of them, anyway. Four minutes of the 1924 game were recently unearthed.) To put them on a level playing field, I will give summaries below of each of the games. I held myself to an exact total of 800 words apiece (or something very close to it), so I wouldn't bias you by inadvertently writing longer about a game I found more compelling. (This is about your opinions, not mine.) I've concentrated on the actual gameplay, but I do note some other narratives that affect how the games would have been seen by contemporary fans.
After I'm done, you get to vote. (Theoretically, you'll vote based on the summaries, not on recency bias or nostalgia or such.) After you vote, you get to comment. If the comments section ends up more compelling than my game summaries, that's fine. The vote total should be interesting, but the debate really ought be.
With no further ado, here are the candidate statements.
John McGraw's Giants, winning their second straight pennant, met the World Series newcomer Red Sox. Boston had graced the inaugural season of Fenway Park with a runaway flag-winning performance, highlighted by pitcher Smoky Joe Wood's epochal 34-5 season.
A Game Two tie stretched the best-of-seven series to an eighth game, amazingly played before a half-empty house. Trouble had erupted the previous day when the Royal Rooters, a famous Red Sox cheering troop, had been denied their usual section at Fenway. Their protest of their treatment held up the game, and afterward they declared a boycott of Game Eight. They were backed by an honorary member: Boston mayor John "Honey Fitz" Fitzgerald (grandfather of John Fitzgerald Kennedy). The boycott produced 18,000 empty seats–and perhaps 18,000 regrets for missing this classic.
Wood had started and lost Game Seven, so Hugh Bedient pitched for Boston. He faced Christy Mathewson, who had pitched the 11-inning tie in Game Two and took a 2-1 defeat in Game Five. Mathewson was still a great pitcher and fan favorite, but his three-shutout masterpiece in the 1905 Series was starting to seem like a long time ago.
The game belonged to the pitchers early, though not easily. Bedient had to pitch around errors on two-out steal attempts in each of his first two innings, but kept New York off the board. Mathewson also had Red Sox in scoring position in his first two frames and worked free both times.
Josh Devore walked to open the visitors' third, advanced twice on ground-outs, then scored on Red Murray's double. Having gotten his run, Mathewson bore down and faced the minimum for his next three innings. (Larry Gardner did smack a double in the fifth, but he erased himself going for three.) Bedient gave up a booming shot to Larry Doyle in the fifth, but right fielder Harry Hooper reached the short wall, dove, caught the ball, and grabbed the rail of the fence to save himself from falling into the stands. The score remained 1-0 at the stretch.
In the seventh, Mathewson yielded a one-out single to Boston's player-manager Jake Stahl and a walk to Heinie Wagner, but Hick Cady popped out, and Big Six seemed back in control. With Bedient due up, Stahl called for pinch-hitter Olaf Henriksen. The move paid off with a run-scoring double, though Wagner had to hold at third, and Hooper couldn't knock him home.
With the game 1-1, Stahl called for Smoky Joe. Wood had been lifted after just one inning the day before, so he presumably had gas in the tank. Thus, the best pitchers on their respective teams now were facing off in the last game of the year for all the marbles. They got through the eighth and ninth unscathed, though Matty had a scare with Stahl's one-out double in the home ninth. The duel went into extras.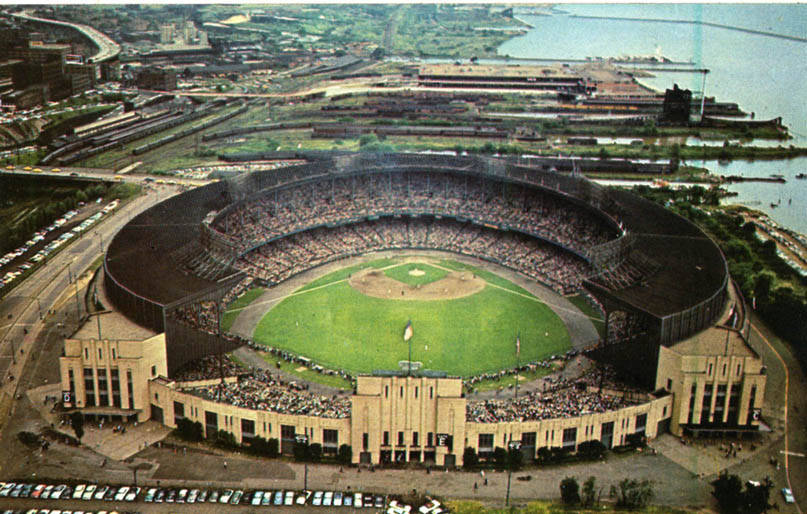 Fred Snodgrass opened the 10th with a groundout, but Murray's double put New York in business. Up next was Fred Merkle. He singled home Murray and took second on Tris Speaker's center field misplay. He advanced no farther, but it was enough. Fred Merkle–Bonehead Merkle–whose turn away from second base four years earlier had made his name synonymous with "goat," was three outs from being the World Series hero.
Well, he and Mathewson, if Matty could get those last three outs. It began promisingly as Clyde Engle, batting for Wood, lofted a long lazy fly that center fielder Fred Snodgrass settled under—and dropped. Engle made second on Snodgrass's muff.
Boston tried to pounce. drove one into the left-center gap. Snodgrass, who had been playing shallow to help hold Engle on second, ran back and made a stunning catch to save extra bases. His throw into second was a little late to double off Engle, so his redemption wasn't total.
Mathewson, perhaps flagging, walked Steve Yerkes to bring up Speaker. Spoke swung at the first pitch, lofting a foul near first.
Recollections vary. Hooper said Mathewson called for catcher Chief Meyers to take it, even though it was much closer to first baseman Merkle or even himself. Meyers recalled Red Sox on the nearby bench calling his and Matty's names. The upshot was, Merkle didn't go for the ball. Meyers did, and he barely missed it.
"Well, you just called for the wrong man," Speaker cracked. "It's gonna cost you this ball game."
It did. Speaker's second-chance hit plated Engle and put Sox on second and third. Mathewson walked Duffy Lewis intentionally to get the force at every base, but it didn't matter. Gardner's deep sacrifice fly scored Yerkes with the championship run. Wood, with three wins in the Series, was a hero. Merkle was still a goat, and in teammate Snodgrass he now had company.
It was New York manager McGraw's ninth World Series and fourth in a row. It was Washington's first ever. They were sentimental favorites, thanks to their outstanding and beloved pitcher Walter Johnson getting his first chance at a world's championship. So far, Johnson had fumbled the chance, taking the losses in Games One and Five, but his Senators hung in to force Game Seven.
The game began with stratagems and intrigue. Washington player-manager Bucky Harris sent journeyman Curly Ogden to the mound as his starter—and after a strikeout and a walk, hooked him. Harris had started the righty Ogden to maneuver McGraw into starting his left-handed rookie first baseman Bill Terry. Harris replaced Ogden with southpaw George Mogridge, and so began the game of chicken. Would McGraw pinch-hit for the platoon-challenged Terry, leaving his righty replacement stuck facing Harris's right-handed relievers in the critical late innings?
The trick worked early. Terry grounded out to lead off the top of the second and struck out to open the visitors' fourth. Mogridge held the rest of the Giants off the board through those four innings. In the home fourth, Harris switched from mad scientist manager to hitting hero. His home run, the first ball off Giants starter Virgil Barnes to leave the infield, gave Washington the 1-0 lead.
New York counter-punched in the sixth. Ross Youngs worked a leadoff walk, and George "Highpockets" Kelly singled him to third. The Giants had two on, none out, and prospects for a big inning. They also had Terry coming up next.
McGraw blinked. He sent right-handed Irish Meusel up to pinch-hit. Harris promptly took out Mogridge in favor of Fred "Firpo" Marberry. The righty was a project of Harris', converted earlier that season into a late-inning relief specialist, one of the earliest in the game's history.
Harris' move promptly blew up. Meusel scored Youngs on a sacrifice fly to tie the game, and Hack Wilson singled to send Kelly to third. Then two straight infield errors–a bobble by Joe Judge at first and a ball through the wickets of Ossie Bluege at short–brought a run apiece across the plate. Marberry stopped the bleeding there, but it was 3-1 Giants after five and a half.
The pitchers held it there until the last of the eighth. Nemo Leibold (one of the Clean Sox of 1919) laced a one-out double down the left-field line, and Muddy Ruel singled behind him. Hitting for Marberry, Bennie Tate walked to load the bases, but Earl McNeely's short fly couldn't move the runners. Harris's grounder toward third seemed destined for Freddie Lindstrom's glove and the third out—before it struck a pebble on the infield dirt and bounded over Lindstrom's head. Two runs scored, and the teams went to the ninth knotted at three.
With Marberry gone, Harris called for Johnson, two days after the Big Train had pitched eight innings in defeat. Senators fans gave him tremendous cheers that almost turned to tears. With one out, Frankie Frisch tripled to deep center. Johnson walked Youngs intentionally to set up a twin killing then struck out Kelly on three pitches. Youngs swiped second, but Johnson got Meusel (Terry's replacement) to ground out and snuff the threat.
Washington posed its own ninth-inning threat. Judge's one-out single preceded a Bluege grounder that looked like a double play before shortstop Travis Jackson dropped the feed to put runners at the corners. Reliever Hugh McQuillan came in, got Ralph Miller to hit another DP ball, and this time they converted to save the game and take it to extras.
Both pitchers faced the minimum in the 10th. Pinch-hitter Heinie Groh led off the 11th with a single, and Lindstrom bunted him over. Johnson stomped out the brushfire with two strikeouts. Jack Bentley, replacing McQuillan, yielded a two-out double, but Washington couldn't convert. Meusel finally found success by leading off the 12th with a single, but Johnson kept the go-ahead run from reaching second in finishing up his fourth inning of relief.
Bentley got the first Senator out in the home 12th then coaxed a foul pop by Ruel. Giants catcher Hank Gowdy threw aside his mask—then stepped on it, staggered, and dropped the pop-up. Reprieved, Ruel lashed a double.
Up came Johnson to bat: Harris was riding him all the way. Johnson's grounder to short was fumbled by Jackson. The Big Train was safe, though Ruel held at second with the play in front of him. McNeely grounded one toward Lindstrom at third. Again the ball hit a pebble, conceivably the very same one, and again bounded over Lindstrom's head. Ruel came around with the winning run.
Johnson got the win and his title. It's the only championship a Washington MLB team ever has won.
Timing is everything. Pittsburgh had been outscored 46-17 by New York in the first six games of the World Series, but they were still alive. They lost three blowouts but won the three close games despite being out-homered eight to one.
Pittsburgh pitched Cy Young winner Vern Law in Game Seven, while Casey Stengel countered with Bob Turley. Casey had held ace Whitey Ford out of the first two games, apparently concerned that Forbes Field's hard infield and Ford's groundball tendencies were a bad mix. The move brewed controversy, especially after Ford pitched shutouts in Games Three and Six (the latter at Pittsburgh). It wouldn't be Stengel's last questionable pitching move.
Turley wobbled early. After two quick outs, Bob Skinner walked and Rocky Bridges pulled one into the right-field stands for a 2-0 lead. When Smoky Burgess singled to open Pittsburgh's second, Casey yanked Turley for rookie Bill Stafford, who had been warming in the bullpen, alongside Bobby Shantz, since the start of the game. When Stafford walked Ralph Houk on four straight, Ralph Terry joined Shantz in the pen. Mazeroski's sacrifice bunt turned into a base-hit beauty, but Law bounced into a 1-2-3 double play that gave Stafford a chance to escape unhurt. Bill Virdon undid that with a single (plus a fielding error by Roger Maris) that scored two and made it 4-0 after two.
Stafford departed for a pinch hitter (who got the Yankees' first hit), and Shantz took over on the mound. He was just what New York needed, facing the minimum 15 batters from the third through the seventh, as the walk and single he yielded were erased on double plays.
With Shantz holding the line, the Yankees offense finally got moving. Bill Skowron's leadoff homer in the fifth broke the goose egg. Two straight baserunners opening the sixth chased Law in favor of Elroy Face, who had saved all three Pirates wins in the Series. One out later, Mickey Mantle singled in a run. Right after that, Yogi Berra pulled one out, so close to the pole that announcer Mel Allen originally mistook it for a foul ball, and the Yankees led, 5-4.
After a quiet seventh, New York resumed the attack. Face got Maris and Mantle out, but Berra walked and Skowron's chopper to third was slow enough for Berra to beat Houk's throw to second. Johnny Blanchard singled in Berra, and Clete Boyer doubled in Skowron. This brought up the pitcher's spot with runners on second and third, two gone. A pinch-hitter could salt away the game, but with Elston Howard getting his finger broken by a pitch in Game Six, Casey's bench was thin. He stuck with Shantz, who battled Face well but finally flied out.
Down 7-4, Pittsburgh started their eighth with a pinch single by Gino Cimoli. Virdon then hit a grounder toward shortstop that had "double play" written all over it. The pebble it struck had "Surprise!" written on it, and the ricocheting ball struck Tony Kubek in the throat. All hands were safe except Kubek, bound for the hospital. Dick Groat's RBI single chased Shantz, whom Stengel replaced with Jim Coates—who had been warming up since the fifth inning.
Skinner's sacrifice moved the runners to second and third, but Nelson's flyout to Maris pinned them there. Roberto Clemente hit a high chopper to Skowron, but Coates was slow covering first base and it became an RBI instead of the third out. Shantz, an eight-time Gold Glove winner who was a blur covering first, surely would have made the play. One could argue Stengel had pulled him both too late and too soon.
Up came Hal Smith, Pittsburgh's backup catcher, playing because manager Danny Murtaugh had run for Burgess in the seventh. It looked like the frame would end 7-6 Yankees—until Smith crushed one way out to left. 9-7, Pittsburgh. It was, by the Championships Added metric, the most consequential play in baseball history.
But it decided nothing. Two singles opening the visiting ninth chased reliever Bob Friend. One out later, Mantle drove one man home and the other to third. Yogi then hit a sharp grounder to first. Nelson gloved it, tagged the bag, then stared at Mickey, hung up two steps off first and no longer forced. Mantle dove for first. Nelson dove for Mantle. Mickey made it first, as the tying run came across. Mantle could have been the goat, but he wasn't. Smith had been the hero, but he wasn't any more.
The Bucs' ninth began with Bill Mazeroski facing Terry—whom Stengel had had warming up on and off since the second inning. He was already gassed, and it took two pitches for Mazeroski to prove it. His home run over the ivied wall in left won Pittsburgh the Series, and won Maz—not Hal Smith—immortality. Timing is everything.
In 1990, Atlanta and Minnesota finished dead last in their respective divisions. In 1991, not only did both teams leap from worst to first, they won their respective league playoffs and faced each other in the World Series. The home teams won the first six contests, setting up the deciding game at the building nicknamed the Thunderdome for its loud, enthusiastic fans.
The starting pitchers were a contrast. Minnesota's Jack Morris was an aging warhorse notable for toughness and endurance. Atlanta's John Smoltz was a young piece of a great young rotation who was still finding his feet, having recovered from a nightmare 2-11 start to the year to finish above .500. Morris and Smoltz had squared off in Game Four, both pitching well but neither receiving a decision.
They picked up their duel where they'd left it off, both pitching perfect first innings. It didn't remain that easy, but they kept stranding baserunners. Both men faced a somewhat tight zone from home plate umpire Don Denkinger and succeeded despite it.
The first big threat was by Atlanta in the fifth. Mark Lemke's single led off, and Rafael Belliard sacrificed him over. Lonnie Smith bunted toward third, and Mike Pagliarulo's bounced throw pulled first baseman Kent Hrbek off the bag, putting runners on the corners with one out. Morris worked free, popping out Terry Pendleton and striking out Ron Gant looking.
After this flurry, no serious threats arose until the top of the eighth. Smith's half-swing punch single to right opened that inning. Pendleton, after just staying alive on a 1-2 foul tip, drove Morris's 100th pitch of the night into the left-center gap, one-hopping the wall. Smith would have scored—had he not stopped cold just past second base.
The reason why is still debated. Second baseman Chuck Knoblauch (that season's AL Rookie of the Year) pantomimed fielding the ball and feeding it to shortstop Greg Gagne. Smith always denied he fell for this deke: "If [I bought it], why didn't I slide?" he reasonably asked. Deked or not, he held up past second, trying to pick up the flying baseball. Perhaps it was lost in the sea of waving Homer Hankies in the stands. Only after it landed did he run again, and he had to hold at third.
The peril was still dire for Morris, but manager Tom Kelly, despite having two relievers warming, left him in. His confidence paid off. Gant's groundout to first held the runners, and after Justice was intentionally passed, Sid Bream grounded another to first. Hrbek went home, got back to first to receive the return throw, and in celebration of the inning-ending twin-killing, spiked the baseball as he ran off the field.
Randy Bush singled for Gagne to start the home eighth. Dan Gladden couldn't get a bunt down and flied out. Then, on a hit-and-run, Knoblauch singled the other way, sending pinch-runner Al Newman to third. Bobby Cox pulled Smoltz for southpaw Mike Stanton, who would, after intentionally walking Kirby Puckett, face slumping lefty Hrbek. Hrbek managed a liner, but second baseman Lemke snatched it from the air and ran in stride to second, doubling off Knoblauch.
Morris set the Braves down on eight pitches. Back in the dugout, Kelly told him they'd be bringing in Twins closer Rick Aguilera. Morris replied, "I'm not coming out of this game." Kelly mentioned how many pitches he'd thrown (116) on three days' rest. Morris reiterated, "There's no way I'm coming out of this game." Kelly thought, huddled with his pitching coach, and answered "Okay, big guy, go get 'em."
Morris nearly didn't have to. Chili Davis singled to open the home ninth (and departed for a pinch-runner), and Brian Hunter's bunt found a seam to become a hit. Reliever Stanton hurt himself chasing the bunt, bringing Alejandro Peña to the mound. He got Mack to ground into a double play then walked Pagliarulo intentionally. That forced Kelly to bat Paul Sorrento for substitute shortstop Newman, and Sorrento struck out swinging.
Morris got his 10th inning. Again, it took him only eight pitches to retire the side. No pitcher had thrown more than nine innings in a World Series game since Tom Seaver in 1969. No one has done it since, and very likely we will never see it done again. Every indication was that he'd pitch the 11th.
He didn't have to. Gladden doubled off Peña's first pitch, and Knoblauch bunted him over. Passes to Puckett and Hrbek brought up the DH spot evacuated by Davis. Kelly sent up Gene Larkin, hobbled by a swollen left knee that made him a serious risk to get doubled up and kill the rally. Instead, Larkin lofted a fly over the drawn-in outfield, bringing Gladden home with the lone, and winning, run.
The Florida Marlins already had made history. The National League Wild Card team had toppled the Giants and Braves in the playoffs to become the first second-place team ever to reach the World Series. They faced a Cleveland squad that had missed an opportunity with its 100-44 team in 1995 but had a second chance to make its mark on history.
The starters were Cleveland rookie Jaret Wright and Florida vet Al Leiter. Wright had been called up mid-year to a rotation suffering from injuries and struggling. He did well enough to get the call for Game Seven on only three days' rest. Leiter had had three rough starts that postseason but took his turn for Florida's biggest game ever.
Leiter's wobbly control brought a leadoff walk by Jim Thome in the top of the third. Marquis Grissom followed with a single, and pitcher Wright sacrificed them over. Leiter got a pop-out from Omar Vizquel, but Tony Fernandez smacked one up the middle for a two-run single. Leiter walked Manny Ramírez on four pitches but got David Justice swinging to stop the bleeding.
Wright had his own control issues. He yielded four walks in his first six innings, two of them to fellow hurler Leiter. Despite that, he got through six innings with a one-hit shutout. That almost changed in the home sixth, when Ramírez misplayed a sliding attempt at a liner off Darren Daulton's bat. What could have been scored a triple was instead a three-base error on Manny, but Wright got Moises Alou out on his next pitch to preserve his zero.
Leiter stiffened after his rough third. Vizquel pressed him in the fifth by swiping second and third after his looper single, but another strikeout of Justice stranded him. Leiter's control trouble ran his pitch count to 119 after six, though, and that's when he exited, looking like a hard-luck loser.
Then Florida's Bobby Bonilla had a talk with a fan in the front row, someone he'd chatted with before each of his at-bats. The fan was Joe Black, the 1950s Dodgers pitcher who knew what it was like to hold center stage in a World Series Game Seven. Black told Bonilla he was crowding the plate too much. Bonilla listened: He set up a step back, timed Wright's first-pitch changeup, and belted it into the stands to open the bottom of the seventh. Wright didn't last much longer, and though the Marlins did no further damage, they'd still closed the gap to 2-1.
Cleveland hoped for insurance in the top of the ninth, as a walk, forceout, and long single gave them runners at the corners with one down. Grissom grounded to shortstop Edgar Rentería, who threw home to cut down Sandy Alomar Jr. at the dish. Florida escaped the inning but still had just three outs to live.
Moises Alou gave them extra life with a leadoff hit. Bonilla went down swinging, but catcher Charles Johnson singled to send Alou to third. Gregg Zaun, Florida's backup backstop, ran for Johnson as the championship run. Rookie Craig Counsell hit a long liner that Ramírez ran down, and Florida was one out from elimination—for about four seconds, until Alou scored on the sacrifice fly.
The game went to the 10th. Florida reliever Robb Nen negated Fernandez's single with three swinging strikeouts, while Cleveland closer José Mesa gave up two singles and left with two gone. In his place came Charles Nagy, the starter manager Mike Hargrove had held out in favor of Wright. He got the Alou flyout to send matters to the 11th.
Jay Powell, the new Marlins pitcher, mooted a leadoff walk with a bunt force-out and a double play. To open the home frame, Bonilla (after another word with Black) singled up the middle off Nagy. Zaun's attempts to bunt led to a pop-out to Nagy, and Bonilla dove painfully back into first to avoid being doubled off. Counsell then grounded to the right side. Bonilla ran slowly as the ball bounded near him, hoping to screen second baseman Fernandez.
It worked. Fernandez missed the ball, and Bonilla accelerated, making third with the championship run. Jim Eisenreich was walked to set up the force at home. They got it, as Devon White's grounder to Fernandez got thrown home in time to erase Bonilla. Fernandez, the man who drove in both Cleveland tallies, had momentarily saved his team and was one out from escaping goat's horns.
Florida's hopes fell to Rentería. On an 0-1 pitch, he hit a chopper that just cleared Nagy's raised glove and squeezed into center field. Counsell, who had kept the Marlins alive in the ninth, came home with the winning run. Florida had its first title, while Cleveland had its 49th straight season without one.
Cleveland's stretch without a World Series title was now 68 years. For the Cubs, it was 108. Something had to give.
Cleveland starter Corey Kluber had pitched and won Games One and Four. With Cleveland's rotation decimated by late-season injuries, he got the call again on three days' rest. His night began badly with a leadoff home run by Dexter Fowler. Kyle Schwarber, who lost virtually all the regular season to torn knee ligaments, legged out an infield single and later swiped second, taking five strides before Kluber's first motion. Kluber still ended the inning without further damage.
Chicago starter Kyle Hendricks avoided damage until the third. Coco Crisp opened it with a double, reached third on Roberto Pérez's bunt, and scored on Carlos Santana's single. A Jason Kipnis grounder should have been two, but Javier Báez muffed the feed from Addison Russell. Hendricks tottered but retired the next two to keep it tied.
The Cubs responded fast. National League MVP-to-be Kris Bryant singled, Anthony Rizzo wore a pitch, and a force-out from Ben Zobrist put runners at the corners. Bryant tagged on Russell's short fly to center and just beat the throw. Zobrist took second on the play, letting him score easily when Willson Contreras doubled. Kluber closed the fourth trailing 3-1, and after Báez homered on his first pitch in the fifth, he was gone.
Reliever Andrew Miller, whom Cleveland manager Terry Francona had used aggressively all postseason, got two quick outs on a double play. Bryant kept the fifth alive with a single, then recreated Enos Slaughter's Mad Dash Home, scoring from first on Rizzo's hit-and-run single. Ahead 5-1, Chicago had Cleveland on the ropes.
When Hendricks gave Santana a two-out walk, though, Cubs manager Joe Maddon got aggressive. He hooked Hendricks and, mistrusting most of his bullpen, inserted Jon Lester, who'd thrown 91 pitches three days before. Also entering was veteran catcher David Ross, whose strong arm could counteract Lester's throwing yips and control the running game.
The moves soured quickly. Ross threw away a Kipnis tapper (ruled a hit plus error), putting runners on second and third. A Lester wild pitch then bounced off Ross's mask and deposited him on his seat. Before the dust settled both runners had scored. The lead was halved.
Ross, a beloved clubhouse leader for Chicago, atoned the best way he could: a solo home run in the sixth. His lead built back to 6-3, Lester pitched a clean sixth and seventh, plus two outs to start the eighth. When José Ramírez singled off him, however, Maddon summoned Aroldis Chapman.
Maddon had used the controversial Cuban fireballer with a five-run lead in Game Six, throwing 20 pitches that night and 42 two days before that. Some commentators had foreseen trouble brewing from the low-leverage assignment.
They were right. Chapman wasn't at full strength. Brandon Guyer doubled, scoring Ramírez, then Rajai Davis hit a shrieking liner off a television camera beyond the left-field fence, tying the game. Chapman gave up another hit to Crisp before finally fanning backup catcher Yan Gomes for his first out, and the inning's third.
As rain began falling, Ross drew a leadoff walk from Cody Allen and departed what was his final game. Heyward's grounder forced the pinch-runner. On a 3-1 pitch to Báez, Heyward swiped second and took third on Gomes's bad throw. Francona sent Michael Martínez into the outfield so his strong arm could foil a potential sacrifice fly. Maddon had other ideas: On the full count, he called a squeeze play. Báez's bunt went foul for strike three, and the Cubs didn't score.
Chapman went back out for the ninth. His fastball sputtering, he switched mostly to sliders and somehow notched a perfect inning. Then the tarp came out, as a line of showers forced a short rain delay. Nobody in attendance got to see the inspirational speech Jason Heyward gave his Cubs teammates as they waited. They only saw the results.
Schwarber opened the tenth with a single, and pinch-runner Albert Almora shrewdly took second on Bryant's long flyout. Francona had Rizzo walked to get to Zobrist, which blew up when Zo doubled. Another intentional pass, another hit, as third-string catcher Miguel Montero knocked in an insurance run. Chicago got no more, but it seemed enough when reliever Carl Edwards set down two Indians to put them one out away.
But mostly dead is slightly alive. Edwards walked Guyer, who took second on defensive indifference. Davis, hero of the eighth, singled Guyer home. Mike Montgomery replaced Edwards to face Martínez, the light-hitting defensive replacement—and Francona's bench was empty.
Cleveland needed a small miracle…but didn't get it. Martínez chopped one softly to third, Bryant made the play, and the longest championship drought in American professional sports was over.
…
Those are the games. Here is the poll.
[polldaddy poll=9653360]
May the best game win, and I will see you in the Comments section.
References & Resources
A writer for The Hardball Times, Shane has been writing about baseball and science fiction since 1997. His stories have been translated into French, Russian and Japanese, and he was nominated for the 2002 Hugo Award.