It's time to rule out the rule requiring pitchers to hit major league pitching, except as an exception for the exceptional hitters.
There is one undeniable fact in the DH-or-no-DH debate that everyone can agree on: Pitchers, for the most part, can't hit major league pitching. I am of the opinion that not only are pitchers not capable of hitting major league pitching, they are also essentially a waste of an at-bat, so much so that a pitcher trying to hit doesn't even look remotely like a major league at-bat, further, they also have a disproportional impact on the hitter that directly precedes them . Let's use some Statcast data and take a look at the visual evidence, which will help to quantify this position.
Pitchers vs. Position Players Avg Launch Angle and Avg Exit Velocity

Here we have the classic outlier graph where we see pitchers, as a group, with orders of magnitude less exit velocity and launch angles. The exit velocity on its own isn't all that extreme, as we'll see in a bit. However, the ability to make solid contact, as measured by average launch angle, is atrocious. The above data exclude bunts; if we included them, the data would be even more extreme.
This chart exemplifies the core argument about instituting the DH in the National League: Pitchers, as a group, are orders of magnitude lesser hitters than any other position and do not even remotely resemble major league hitters.
I'm Lying to You with this Chart
Here we have a classic misleading chart, where I've intentionally chopped off the y-axis just below the average pitcher exit velocity to make the magnitude of the difference appear much larger than it really is. I feel really guilty about this, so here's a bonus version of the same chart, this one portraying it as delta from the average exit velocity of all non-bunt batted balls.
+/- Launch Speed from MLB Average (Excluding Bunts)
This chart accurately reflects the big drop-off compared to the next closest position and should depict the difficulty pitchers have hitting the ball with authority as compared to other position players. Exit velocity, on it's own, doesn't tell much of a story, nor does it really tell the whole story here. The more salient data are launch angles, depicted in two charts again.
Average Launch Angle by Primary Position
There is no mendacious attempt with this chart as the default in Tableau is to start at zero, though one could argue where the y-axis should begin, since zero isn't the lowest theoretical angle at which one could launch a baseball. To that end, let's look at these data from the perspective of deviation from the mean.
+/- Average Launch Angle by Primary Position
Here we have the meat of the story: Pitchers essentially are hitting weak ground balls, which will rarely result in anything useful, especially considering most pitchers don't run very hard.
Who Are the Exceptions?
Every rule has an exception, and in baseball, the exceptional rule. Let's take a closer look at the above dynamics and split it out at the individual level to see if the thesis is muted or enhanced, as well as identify any outlier pitchers. We'll take a look at three charts that use different batted-ball authority metrics, in my favorite chart form, scatter plots.
Small Sample Size Syndergaard (SSSS)

The data above are filtered to players with a minimum of 25 balls in play (excluding bunts), with exit velocity mapped to xwOBA as calculated by Statcast. If there is one take-away from this chart, it's that Noah Syndergaard should stop pitching and immediately become a full-time hitter. The other, more pertinent, observation is the large cluster of pitchers and sub-replacement level hitters who neither hit the ball hard nor at a launch angle and exit velocity combination that would do any damage.
The other blue pitcher dots in the upper right quadrant are Jake Arrieta, Madison Bumgarner and SSS Michael Lorenzen and Tyson Ross. These data suggest that the vast majority of pitchers will be about as entertaining to watch hit a baseball as Juan Graterol or Hanser Alberto. The above chart shows expected wOBA, which may or may not work well for pitchers, so let's take a look at exit velocity + actual wOBA:
Pitcher vs. Hitter Exit Velocity and Avg wOBA

We see largely the same story as the xwOBA graph, with Arrieta, Bumgarner and Syndergaard being the exceptions to the rule and a whole bunch of pitchers who would be by far and away the worst hitters in the league.
Pitcher vs. Hitter Exit Velocity and Avg Launch Angle

We see a continuation of the above theme, where there are a host of pitchers who are not capable of averaging a launch angle above zero. These pitchers are joined by offensive luminaries including, but not limited to, Tomas Telis, Hernan Iribarren and Bryce Bentz. Exactly. Interestingly, in the StatCast era, Tim Hudson appears to have had quite the ability to hit the ball in the air, albeit with an extremely low exit velocity.
Pitchers and Useless Swings
There exists a trade-off in baseball between swinging hard and swinging for contact. Unfortunately, no such trade-off exists with pitchers, who swing and miss a whole bunch, but as exhibited above, don't hit the ball very hard at all. Let's depict this in a few of different ways, first, we'll take a look at swing-and-miss by position, then we'll map it to results.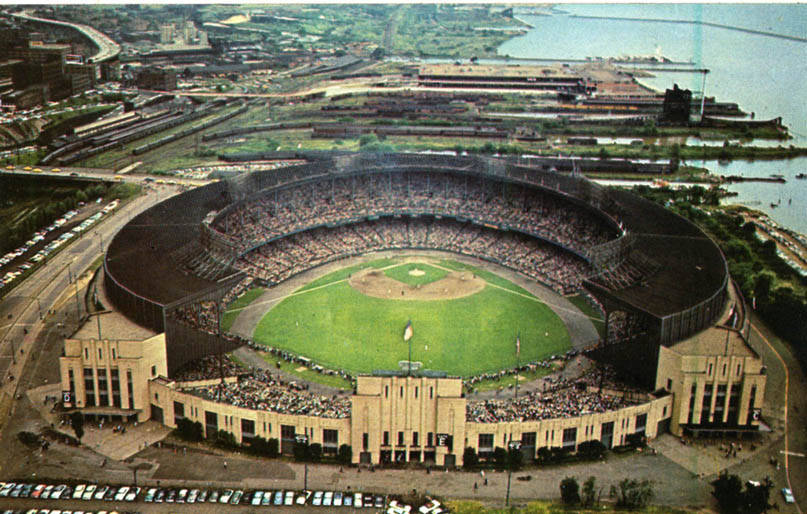 Swinging Strike% by Position
Pitchers swing and miss 40 percent more than DHs and almost double what middle infielders do. No need to artificially change the y-axis to demonstrate the visual.
Whiff% by Position
SwStr% and avg Exit Velocity by Position

This visual definitively depicts the utter futility of most pitcher at-bats. When we look at position players, we see a clear correlation between SwStr% and average exit velocity, with the bigger, stronger players swinging harder and missing more, the smaller more defense-focused hitters swinging and missing less but hitting the ball with less authority. Pitchers are the clear outlier here, swinging and missing a whole bunch and barely doing anything with it when they make contact.
Predictable Bunts Are Boring
If you aren't yet convinced that pitchers, as a whole, don't even remotely resemble major league hitters, let's take a look at the most boring, predictable play on the planet: the pitcher sacrifice bunt attempt. Unfortunately, I could not find any data to support my claim that the pitcher sacrifice bunt is inherently somnambulant. However, let's accept that premise and take a look at just how often a pitcher at-bat results in a bunt attempt, specifically the percentage of balls in play as a result of a bunt.
Bunts as Percent of Balls in Play

Nearly 22 percent of all balls put in play by pitchers are bunts! These aren't the Billy Hamilton bunt-for-a-base-hit variety, which are exciting to watch. These are basic, bunt-because-I-can't-hit types of bunts for the dubious advantage of trading an out for a base, which makes sense if the batter is very likely to make an out (or potentially two) anyway.
The Effect on No. 8 Hitters
Guys who hit out of the No. 8 spot in the lineup aren't usually mashers who command respect from pitchers and earn intentional walks. The most egregious aspect of allowing pitchers to hit isn't that they can't, it's the effect they have on distorting the at-bats of the hitter who precedes them.
I don't have perfect data on whether or not a pitcher has already been pulled, or if he's hitting out of the No. 8 spot himself, so I filtered it to innings one through six in NL parks only and cut the data by the batter's order in the lineup. Despite these limitations, the data speak for themselves.
Intentional Walks as a Percent of At-Bats by Batter Lineup Order

The best hitters on the team, traditionally in the No. 3/4 slots, get intentionally walked about 0.6 percent of the time. The weakest hitter, usually hitting out of the No. 8 spot, gets intentionally walked nearly four times as much. Pitchers have a disproportionate impact on any inning they participate in, to the effect that they make the No. 8 hitter into Barry Bonds. I suspect the No. 7 hitter in this chart is reflective of situations when the pitcher hits eighth, but I don't have a clean way of testing that. Here's the same view, filtered to when there are one or two batters on base.
Intentional Walks as a Percent of At-Bats by Batter Lineup Order (One or Two Runners on Base)

Nearly six percent of at-bats result in an intentional walk when the pitcher is on deck. Teams are more than four times as likely to intentionally walk the weakest hitter on the team when the pitcher is on deck as they are to walk the team's most dangerous hitter.
Conclusion
It's no secret that, as a group, pitchers are extremely poor hitters. What is perhaps less evident is just how little they resemble even replacement-level talent and the disproportionate impact they have on the batters who precede them. Baseball is about the best hitters in the world trying to hit the best pitchers in the world, not pitchers lobbing meatballs down the middle and hoping their counterpart doesn't execute a sacrifice bunt. It's time to bring on the inevitable and start using the DH in the National League. Or should we? Tomorrow, I'll present the opposite argument.
Eli Ben-Porat is a Senior Manager of Reporting & Analytics for Rogers Communications. The views and opinions expressed herein are his own. He builds data visualizations in Tableau, and builds baseball data in Rust. Follow him on Twitter
@EliBenPorat
, however you may be subjected to (polite) Canadian politics.