The bleachers on the first base side of the field are so steep, the fans sitting there look like they're stacked on top of one another. The press box and luxury box are a pair of roadside fruit stands on stilts. And a few yards behind the low third base bleachers runs the Watauga River, which has a nasty habit of flooding the infield when rain begins to pour.
Welcome to Joe O'Brien Field in Elizabethton, Tenn., where minor league baseball feels more like the romantic portrayal of the game in Bull Durham than the big business the 1986 film helped it become everywhere else. The Minnesota Twins have had a rookie-level affiliate here since the town built its quirky little ballpark in 1974.
This could easily be a story about that enduring affiliation, one of the longest in professional baseball. Only the Reading Fightin' Phils (Philadelphia), Lakeland Flying Tigers (Detroit), Omaha Storm Chasers (Kansas City) and Pawtucket Red Sox (Boston) have enjoyed longer affiliations than the E-Twins have.
As a result, virtually every home-grown Twin, from Butch Wynegar (1974) to Kent Hrbek and Gary Gaetti (both 1979) to Joe Mauer (2001), has passed through Elizabethton. More will. Top prospect Byron Buxton played 21 games there in 2012. This summer, Minnesota's 2014 No. 1 draft pick, Nick Gordon, was the primary shortstop for the E-Twins.
Elizabethton skipper Ray Smith takes a deep breath before reeling off the list of Elizabethton-to-Minnesota players: "Current guys on the Twins roster are Mauer, Plouffe, Duensing, Dozier and Perkins as well as guys who have been up and down. We also had Span, Morneau, Crain, Garza, Slowey, Pierzynski, Tolbert and many, many others."
Smith pauses, as if he's giving an Oscars speech and is afraid of leaving someone out. "We also had Marty Cordova, rookie of the year in the mid '90s, and a bunch of others."
Smith says he can usually tell when he has a particularly special player.
"Occasionally a guy will come through who exhibits that little extra – tremendous ability with tremendous work habits and make-up," he says. "[Outfielder Miguel] Sano is the latest. There's a different sound of the ball coming off of his bat. Joe Mauer had it too. Sano still has a long way to go, but the early impressions were very positive."
Even players who aren't stars in Elizabethton are often good enough to go on to big league careers.
"Dozier maximizes his abilities, and what a quality guy he is," Smith says.
The Twins All-Star second baseman was played in Elizabethton in 2009, after Minnesota drafted him in the eighth round out of Southern Miss. Dozier went on to finish second in the Appalachian League in batting average, hits and on-base percentage, and he was named an Appalachian League postseason All-Star.
The roster is almost always relatively stacked, which has made the Elizabethton Twins the New York Yankees of the Appalachian League. (That's right Twins fans, I said it.) The postseason is a foregone conclusion. It's championship or bust every single summer for the E-Twins.
"There has been a lot of parity in this league over the course of these past few years," Smith insists. "There are no dominant teams. Anybody can beat anybody."
History says otherwise. In their 41 seasons of existence, the E-Twins have won 10 league championships, four of which have come in the last decade. Since Smith arrived as manager in 1987, only once have the E-Twins had a losing record — 1988.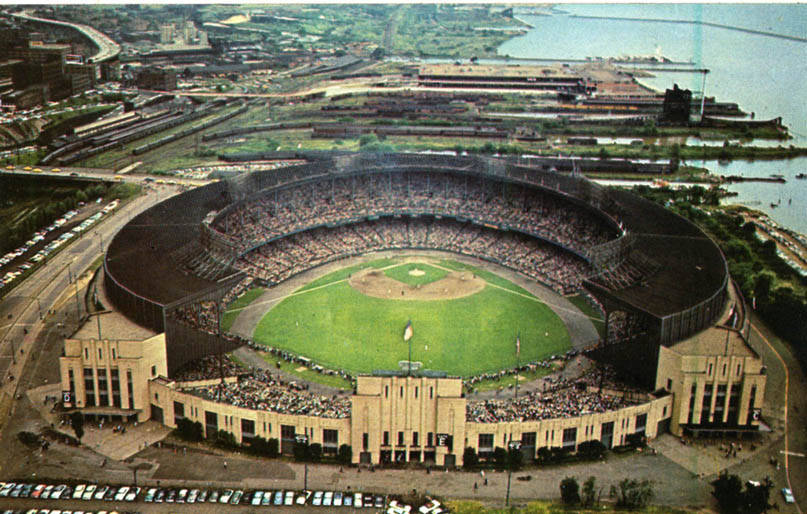 Last year was the first time in at least 10 years that Elizabethton didn't reach the postseason. This year, the Twins finished atop their division with a .559 winning percentage, coasting into the playoffs with a few weeks to play. Elizabethton swept league honors: player, pitcher and manager of the year honors. It was, in a word, typical.
How does this steady run of dominance happen? Easy. The same way the Danville Braves, another Appalachian League team only slightly less successful, keeps putting up winning records year after year. Both teams get players other organizations would assign to a short-season single-A affiliate. Neither the Atlanta Braves nor Minnesota Twins has one.
"It's absolutely the biggest factor in those Appy League clubs' consistent success," says Baseball America's Matt Eddy, who follows the league closely. "Not only do Danville and Elizabethton get the best freshly drafted college draft picks, but they also get the best young Latin prospects who aren't quite ready for full-season ball."
Other organizations, such as the Kansas City Royals and Pittsburgh Pirates, have seven U.S.-based affiliates as opposed to the six the Twins and Braves have, the extra one being a short-season A team in the New York-Penn or Northwest League. The competition level is a tick higher there because of more experienced players on those rosters.
The Pirates' and Royals' Appy League teams, meanwhile, are left mostly with players who have a year of complex league play under their belts.
That's not to say those players lack quality and talent. Jim Thome, Jimmy Rollins, Scott Rolen and Rafael Furcal all played for different Appalachian League squads in the past. So have David Wright, CC Sabathia and Manny Ramirez.
But it's likely that most, if not all of them, lost a fair number of games to better Elizabethton teams. The fate of future generations of Appalachian Leaguers will surely be the same, because Eddy said there is no rule to force the Twins (or the Braves) to add a short-season Single-A team.
"The way [Minor League Baseball] is constructed now, they have two complex leagues, two travel rookie leagues and two short-season Class A leagues available to teams," Eddy explains. "But teams pick and choose the leagues in which they will participate."
And guess what? The Twins, at least, are pretty comfortable with the way things are.
"The six affiliates we have in the system work well for us," says Brad Steil, director, minor league operations for the Twins. "The Appy League serves a good purpose for Latin and high school kids coming out of the Gulf Coast League. And we move guys who are better than league to our full-season A team pretty quickly."
This year, for instance, the Twins promoted Appy League Player of the Year Max Murphy to low-A Cedar Rapids after he played just 35 games in Elizabethton. The Twins' 2014 ninth-round pick out of Bradley University slashed .378/.483/.723 with 10 home runs and 26 RBIs, proof enough that he was ready for bigger and better things.
But is a jump straight to full-season low-A ball too much, even for Murphy?
"I'm of the opinion that there is a noticeable difference in the quality of play from this level to the next, experience being the big separator," says Smith. "But the players that we have been able to promote have held their own and even continued with the success that they had exhibited here earlier in the season. Our Cedar Rapids club made the playoffs with contributions from many of our former players."
Still, Murphy's numbers dropped precipitously after his promotion. In five more at-bats for the Kernels than he had in the Appy League, the outfielder hit more than .100 points lower, slugged just four homers as opposed to 10 and drove in 15 runs versus 26 for the E-Twins.
It's fair to wonder whether Murphy was just too good for the Appy League level to begin with and could have benefited more from playing at a level halfway been rookie ball and full-season A. We'll never know. Steil said the Twins have never considered adding a short-season A team, mostly because they're happy with everything the affiliate provides in its hometown of 14,000 in northeast Tennessee.
"We've been in Elizabethton for more than 40 years now and feel like we're part of the community," says Steil. "We have a lot of host families that help make the players feel at home. Plus, the travel pretty convenient, with a lot of commuters."
Smith agrees, particularly about the host families.
"Being taken in by the people of this town really goes a long way in ratcheting up the comfort level of our players so that they might be able to really focus on the development of their skills at the ballpark," he says. "This is not to be taken lightly. It's very important. Many times, this is the first time away from home for some of these players and that can be tough, especially for guys not comfortable with the English language."
The consistency of the coaching staff also helps. Many minor league coaches and managers are like the players, honing their skills in the minors with an eye toward moving up to the big leagues one day. Not in Elizabethton. Smith, who was the E-Twins' catcher in 1977, ended his 10-year playing career in 1986 and has been in Elizabethton since, managing the team most of those years.  This summer was hitting coach Jeff Reed's 13th straight season with the club.
"They both happen to live in Elizabethton, so it just works out," says Steil. "We're lucky to have two guys like that to be coaches in rookie ball for us. Both are former big leaguers, and it's a great experience for young kids to come play for those guys."  Smith is a Californian by birth, but moved his family to small-town Tennessee in the late '80s. "It's a great part of the country," he says. "We wanted to raise our daughter here, and I think we made a good decision."

Then there's the atmosphere at Joe O'Brien Field, which Steil says is the perfect step up from playing on the back fields of spring training complexes in the Gulf Coast League.
"Our players get to go from the GCL, where they're playing afternoon games in front of few people, to the Appy League and playing night baseball in front of big, supportive crowds every game," says Steil.
Of course the crowds in Elizabethton are big and supportive. Fans love a winner. But do the players get anything out of the steady winning culture at that level?
"I know it's fun for them to come here and compete in the playoffs," Steil says. "That's the kind of experience you want players to see in their minor league career. We are usually in the race. They added a second playoff team in each division a few years back, and that helps make it even more fun for the players."
It also gives fans in Johnson City, Pulaski and other Appy League towns a chance to dream. After all, in the roulette wheel that is the postseason, anything can happen.
This year is a perfect example. The E-Twins won their first game of the three-game first-round set against Johnson City in Johnson City, but then dropped the last two games at home.
The quirky little ballpark sat dormant for the Appy League finals, and the parks and rec people who run the place sealed it up tight a little earlier than they're used to.
The ballpark now awaits the next crop of prospects to arrive next June. Those players may not capture the league title, but one thing is for certain. They'll win a lot of games. The Elizabethton Twins always do.