In the 2003-2004 off-season, the San Francisco Giants did nearly nothing in terms of roster adjustment beyond waving goodbye to key players, as payroll reduction was plainly their priority. This parsimony plainly cost the team in on-field competitiveness, yet they were still able to win 91 games in 2004, and come within an eyelash of a postseason berth.
This off-season, the Giants' posture has been strikingly different. They've been anything but cost-cautious in re-tooling the roster; this year, the issue isn't whether the Giants are being too stingy, it's whether the several significant free agent acquisitions they've made are sensible.
Let's consider the five key questions facing the Giants in 2005.
1. Whither Barry Bonds?
Yep, that was essentially the number one question last year too, but as long as Bonds is on any team's roster, it seems his performance will be that team's number one key. In 2004, Bonds yet again defied all rational expectation and contributed yet another staggeringly, nearly incomprehensibly brilliant performance. Can he possibly do so again?
Under the best of circumstances, all reasons to anticipate some kind of a decline would remain, only more so, given that Bonds is yet another year older: there will be 41 candles on that cake in July. And these circumstances are, to say the least, not the best: he's coming off of arthroscopic surgery on both knees, including a very recent second procedure on his right knee that has tossed his return-to-action date completely up in the air. Bonds himself, in typically cranky fashion, has warned that he may miss a significant portion of the season, or perhaps even be out all year. Might it be that the implacable ravages of age and injury have finally caught up with him?
And, of course, the steroid scandal media frenzy still billows as frenetically as ever, and assuming Bonds plays, the froth will only increase as he passes the hallowed Babe Ruth milestone, and approaches that of Hank Aaron. Even Bonds is impacted by constant distraction and undisguised ill will – isn't he?
Weighing against all the good reasons to expect, at last, some meaningful decline in Bonds' production, are two simple empirical facts:
a. Bonds has been hurt before, and has issued darkly pessimistic reports on his status before, and every time he has returned far sooner and better than predicted.
b. Up until now, a decline in Bonds' rate of production hasn't even begun to occur.
If Bonds doesn't play in 2005, or if he plays sparingly, or if he struggles at all, the Giants will obviously be in a world of hurt. Because if Bonds does return with something approaching his 2004 performance, the Giants will yet again wield the most potent offensive weapon in baseball today, indeed arguably the most potent offensive weapon in baseball history.
2. How old is too old?
Bonds' age is only one of the Giants' age-related concerns. Even absent Bonds, the 2005 Giants will field the very oldest starting lineup in the entire history of major league baseball – no exaggeration. Their shortstop is 38. So is their center fielder. Their right fielder, patrolling the biggest and probably most challenging right field in any park in baseball, is – you guessed it – also 38. Their fourth outfielder, the fresh-legs-defensive-replacement guy, is 34.
Their peppy-speedy leadoff man is 33. Their catcher is 34. Their first baseman is 37. Their third baseman is a wee lad of just 31, and their supersub, who'll see extensive action at multiple positions, is a callow naif of 30.
The Giants' organization deserves real credit for getting remarkably good, nearly injury-free production from a long list of quite-old players over the past several years. GM Brian Sabean has proven to have an excellent eye for selecting players who age well, and Trainer Stan Conte has proven to have an excellent ability to keep the roster in top form. But this year they are really pushing it to the limit.
We Giants' fans have been lamenting for years that as the window of Bonds' production inevitably closes, the team should forget about anything else and just go for it, right now, damn the future. Perhaps Sabean heard us, but just terribly misunderstood us?
3. When did Yorvit Torrealba run over Brian Sabean's puppy?
Yorvit Torrealba worked his way up through the Giants' farm system in the late 1990s and early 2000s, earning a reputation as a strong defensive catcher with a so-so bat. His credentials didn't present him as a guy you'd want to hand a starting job to, particularly as a rookie. But still, the Giants' decision to re-sign Benito Santiago – 37 years old and coming off a poor season – to a two-year deal in December 2001 had to be frustrating for Torrealba, pre-empting his opportunity to earn the first-string role.
But Torrealba did well as Santiago's understudy in 2002 and 2003, proving that his good defensive reputation was valid, and hitting better than expected in his limited opportunities. Torrealba in 2002-2003 was indeed one of the better backup catchers in the major leagues.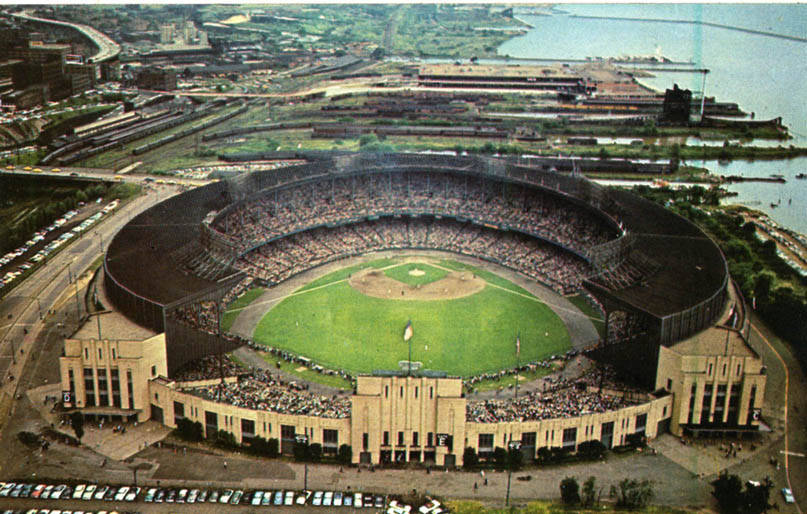 So when Santiago was let go, it seemed reasonable that Torrealba, 25 years old entering 2004, would be given a real shot at the starting job. But no. Sabean instead made a very odd trade, swapping standout reliever Joe Nathan to the Twins for catcher A.J. Pierzynski. This move didn't make sense at the time, and proved to be a bomb in all regards: Nathan was brilliant in Minnesota while the Giants' bullpen was a disaster, and Pierzynski had a disappointing year (while apparently stirring up enmity in the clubhouse in the bargain). Meanwhile, Torrealba spent yet another year playing second fiddle.
Pierzynski was unceremoniously dumped in the off-season (thus turning the Nathan trade into pretty much a complete giveaway). Now, does Torrealba finally get his shot? No, Sabean goes out and signs Mike Matheny, a 34-year-old with a reputation for sterling defense and a record of dismal offense.
Maybe it's just simply that Torrealba isn't anywhere close to old enough to start for the Giants.
4. What about that bullpen?
The Giants' relief pitching had been a consistent strong point for several years, but it was an utter debacle in 2004. Sabean did take decisive action toward addressing it for 2005, signing Armando Benitez. While tossing a "Proven Closer" into the mix won't automatically solve the Giants' bullpen problems, Benitez is a fine reliever. He'll probably do well, and he won't have to do very well at all to be a massive upgrade over Matt Herges, the Giants' hideously bad closer for most of 2005, or Dustin Hermanson, who was thrown into the breech for the last couple of months.
The only name other than Benitez to write down in ink at this point is Jim Brower, a solid reliever. But the Giants do have a number of intriguing young arms competing for bullpen roles, including Kevin Correia, David Aardsma, and Merkin Valdez. Additionally, Jesse Foppert, a highly promising talent rebounding from Tommy John surgery, may well be used out of the 'pen in 2005.
It doesn't shape up as a great relief corps, but it does offer at least a chance of a high upside. And the good news for the Giants is that it just about couldn't possibly be any worse than in 2004.
5. How about the starting pitching?
The Giants' rotation in 2004 was something of a patchwork quilt, but it performed quite nicely. Ace Jason Schmidt shrugged off injury questions and turned in another brilliant year. Sophomore Jerome Williams did pretty well before sitting out most of the second half with a sore arm, and then rookie Noah Lowry stepped in and did very well. Veteran Brett Tomko was his customary drab self until, for some reason, he was suddenly and utterly dazzling over the final two months.
Long-in-the-tooth southpaw Kirk Rueter was the only season-long starter who wasn't good, and it's certainly time for the Giants to move Rueter into a secondary role — whether they do or not is a function of the performance of the various youngsters. Large question marks obviously surround Williams and Lowry, and who knows whether Tomko's dramatic late-season improvement was anything but a fluke. But Schmidt is established as an elite stud, and the potential exists for the Giants' rotation to be a major asset in 2005.
The 2005 Giants present a set of curious, interesting combinations: a preposterously old starting lineup matched up with a rather young pitching staff; a father managing his son as both enter the final phases of their long and successful careers; The Greatest Hitter in Baseball (who may or may not be healthy enough to play) surrounded by a lineup of pretty-good-at-bests. Recently on THT, Ben Jacobs opined that this Giants' team could very plausibly win 100 games or lose 100, and he's exactly right in that assessment. Rarely do we encounter a ball club with such an array of vivid contrasts, uncertain arrangements, and wide-open possibilities.
So, you read it here: the 2005 Giants might strongly contend in the National League West, or they might collapse into the cellar. Or they might plod along somewhere around .500. Mark my words!
The one thing that is certain is that whatever result this team finds, it will take a fascinating route to get there. Legendary figures, including 714 and 715, may well be encountered along the journey. Giants' fans would be well advised to fasten their seat belts.
Steve Treder has been a co-author of every Hardball Times Annual publication since its inception in 2004. His work has also been featured in Nine, The National Pastime, and other publications. He has frequently been a presenter at baseball forums such as the SABR National Convention, the Nine Spring Training Conference, and the Cooperstown Symposium. When Steve grows up, he hopes to play center field for the San Francisco Giants.