Last time we were in the delivery room, witnessing the arrival of the American League's new franchises in 1968-69. We also saw them crawling about the nursery in their first two years. This time we'll watch them take their first toddling steps.
The Royals: Years Three and Four
Kansas City's Cedric Tallis had pulled off one positively larcenous trade before the 1969 season (acquiring Lou Piniella) and another following it (acquiring Amos Otis). Following the 1970 season, he engineered a third. It was a six-player deal with the Pittsburgh Pirates, each team exchanging a pitcher, a shortstop and a backup catcher. The key elements were hard-throwing pitcher Bob Johnson, surrendered by the Royals after enjoying an outstanding year as a 27-year-old rookie, and fleet-footed 26-year-old shortstop Freddie Patek, given up on by the Pirates after failing to hold the starting job due to an inability to make consistent contact and hit for a good batting average.
As had Piniella and Otis (and Johnson) before him, Patek blossomed with the Royals. He neatly plugged the big hole with which they'd been suffering at shortstop. His Kansas City keystone partner was 32-year-old veteran Cookie Rojas, who'd been a scrap-heap pickup in mid-1970. Rojas had always been a slick fielder, but his bat had been quite ineffectual for several years; however, Rojas's hitting suddenly revitalized in 1971. (He would remain a solidly producing regular second baseman for Kansas City through 1974.) Together with the Gold Glove-winning Amos Otis in center field, Patek and Rojas combined to form a splendid up-the-middle backbone for the 1971 Royals.
That backbone worked symbiotically in support of the Royals' soft-tossing, control-oriented pitching staff, and suddenly, despite the absence of an elite ace in either the starting rotation or the bullpen, Kansas City in 1971 became a difficult team to score against. Their offense was only so-so; journeyman third baseman Paul Schaal came out of nowhere with an outstanding year (that he would never repeat), but he and Otis were the team's only outstanding run producers, as left fielder Piniella, first baseman Bob Oliver and catcher Ed Kirkpatrick all had off-years with the bat, and right field was a gaping hole.
But the yield of assets and liabilities was positive. The 1971 Royals overall were a sound, solid, consistent ball club, and they quietly, unassumingly went out and won 85 games, finishing second in their division in just their third season of existence. It was a remarkably rapid achievement of success, exceeded only in expansion ball club history by the 86-game-winning sophomore Los Angeles Angels of 1962.
Tallis, as we examined here, didn't stand pat. In the 1971-72 offseason, he made another bold trade, surrendering his only hard-throwing, strikeout-producing pitcher (standout rookie reliever Jim York) for a powerful young first baseman (John Mayberry) who had thus far been a disappointment for the Houston Astros. The deal would prove to be yet another act of sheer larceny, as York would flop and Mayberry would suddenly bloom as a major slugging star.
But in 1972, Patek and Schaal regressed, several pitchers struggled, and the Royals fell back to 76-78, fourth place. Still, the very fact that a 76-78 record in their fourth year was a setback was testament to Kansas City's organizational progress. That the record was achieved with a core of talent that was still quite young provided good reason to see their larger trajectory as quite positive.
Moreover, owner Ewing Kauffman's Royals in this period were energetically investing in the development of their farm system. In the franchise's first two seasons, their Triple-A affiliate had been a league champion. That was a remarkable feat, but at that point the Royals had obviously had little opportunity to staff the Triple-A roster with much more than castoffs from other organizations. Clearly the KC organization had a great eye for them, but still there wasn't a great deal of talent on those 1969-70 Omaha teams that would bear fruit for the Royals in the majors. Kauffman and Tallis understood that the key to long-term success was wrapped up in signing and developing their own talent, so not only did they create a strong scouting and minor league system, but Kauffman even established an amateur baseball academy in Kansas City, the first of its kind.
The Brewers: Years Three and Four
In the 1970-71 offseason, new Brewers' owner Bud Selig fired Marvin Milkes, the GM he had inherited. In his place Selig installed a veteran GM (really veteran; in his mid-70s), a legendary figure from a prior era: Frank Lane. Lane had come to prominence in the early 1950s, when in his first stint as a major league GM with the Chicago White Sox, he transformed the franchise from doormat to contender through a series of stupendously successful trades. In subsequent GM stints for the Cardinals, Indians and Athletics, Lane continued to display a wildly incautious wheeling-and-dealing approach, and though these efforts didn't deliver the success that he'd enjoyed in Chicago, they did earn him the nicknames "Trader Lane" and "Frantic Frankie."
In Milwaukee, Lane wasted no time in living up to his billing. He made seven trades during the 1971 season, one of which picked the Phillies' pocket in late April (acquiring good-hitting 27-year-old outfielder Johnny Briggs in exchange for two fringe players). Then in late July, Lane sent Ted Kubiak—really not much more than a utility infielder—to the Cardinals and received Jose Cardenal, a productive 27-year-old center fielder.
Still, the Brewers improved only marginally, finishing at 69-92 in 1971 (4.5 games better than their 1970 record), in last place in their division (16 games behind the Royals, whom they had tied in 1970). That fall, Lane really got to work.
On October 11, 1971, Lane engineered a massive trade with the Red Sox. He gave up his two best players (outfielder-infielder Tommy Harper and pitcher Marty Pattin) along with a journeyman pitcher (Lew Krausse) and received a remarkable bounty of talent:
– Power-hitting, Gold Glove-fielding first baseman George Scott
– Line drive-hitting, sweet-fielding young outfielder Billy Conigliaro
– Former Cy Young Award-winner Jim Lonborg, struggling to overcome multiple injuries
– Hard-throwing young southpaw Ken Brett, yet to sustain major league success, but abundantly talented
– Joe Lahoud, a young left-handed-hitting outfielder with power
In December, Lane made another big move. He sent Cardenal to the Cubs for a package of young talent that primarily included Jim Colborn, a 25-year-old right hander who didn't throw hard but had excellent control.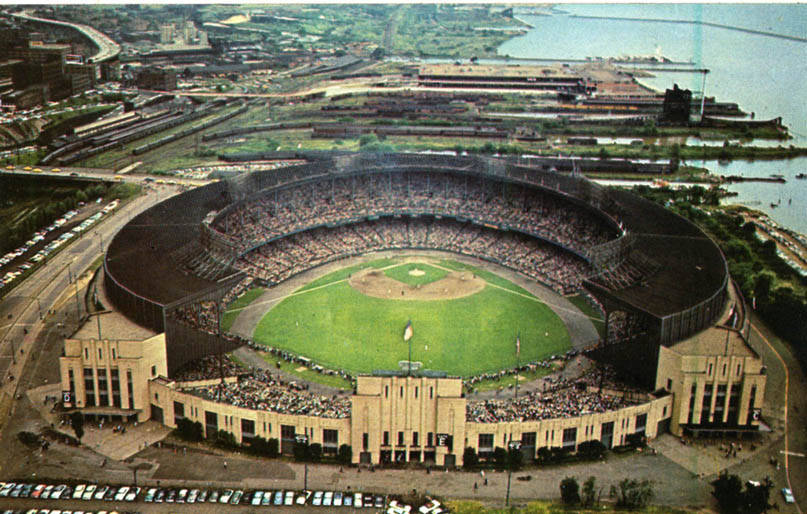 But the retooled roster didn't stimulate an improved record in 1972. Now in the AL East, the Brewers came in last again, at 65-91. Briggs and Scott hit well, but they lacked for company in run production. Conigliaro was a major disappointment, overcome with physical and emotional difficulties, and overall the roster still had significant holes. Lane was replaced by Jim Wilson as GM in October of 1972, and right away Wilson swung a big trade worthy of Lane (who remained with the organization as a vice president). Wilson sent a package primarily including Lonborg and Brett to the Philadelphia Phillies and received Don Money, an outstanding young defensive third baseman who'd gone hot and cold with the bat.
Four years into their bumpy ride, the Brewers had made some progress, but not much. They were still a cellar-dweller, and Milwaukee fans' thrill of having baseball back in town had evaporated. Following their surprisingly strong attendance of nearly a million in 1970, ticket sales had dropped precipitously, to 600,000 in 1972, dead last in the major leagues.
The Royals: Years Five and Six
Another offseason, time for another brazen Tallis trade. In November 1972 he sent two journeymen with checkered pasts, both of whom had been terrific for the Royals in 1972 (28-year-old pitcher Roger Nelson and 29-year-old outfielder Richie Scheinblum, with 16 and 18 Win Shares in 1972), to Cincinnati in exchange for two once highly touted young talents who'd encountered injuries and seen mixed success, and neither of whom had been any great shakes in 1972 (23-year-old pitcher Wayne Simpson and 26-year-old outfielder Hal McRae, with three 1972 Win Shares apiece). The deal wouldn't pay off immediately, as both Simpson and McRae would struggle in 1973, but in 1974 McRae would break through as a major hitting star, deriving tremendous benefit from the guidance of Kansas City hitting coach Charley Lau. Lau had been hired by the Royals in 1971 after having performed wonders in Baltimore in 1969 developing Mark Belanger and in Oakland in 1970 developing Joe Rudi and Dave Duncan.
And despite Simpson's and McRae's troubles, the Royals in 1973 stepped forward with their best season yet, an 88-74, second-place finish. Most encouragingly, alongside their key draft- and trade-acquired talent core, products of the Royals' own farm system were now filling major roles; their top two starters (26-year-old control artist southpaw Paul Splittorff and 23-year-old fastballing right hander Steve Busby), and ace reliever (23-year-old righty Doug Bird) were home-grown. In addition, over the second half, their primary utility infielder was 22-year-old rookie Frank White (a graduate of the Royals' baseball academy), and they gave a late-season trial at third base to a 20-year-old named George Brett.
Even though they were playing in the same division as the Jackson-Hunter-Bando Oakland A's at the height of their brilliance, for 1974 the Royals were widely expected to strongly contend. But they failed; 1974 was another setback season at 77-85, fifth place, as the roster was bedeviled with slumps and injuries. In a stunning move signaling his frustration, Kauffman fired Tallis in mid-season.
Yet despite the great disappointment of 1974, the Royals were clearly poised for success. Their key players remained young, and robust harvests were emerging from the farm. The 21-year-old Brett won and held the starting third base job in '74. White was coming along as the understudy behind Patek at shortstop and Rojas at second base. Twenty three-year-old Jim Wohlford and 22-year-old Al Cowens filled significant roles in the outfield. Most impressively, the 24-year-old Busby burst into stardom, with a 22-victory, 292-inning performance that included his second no-hitter in two seasons.
The Brewers: Years Five and Six
In 1973 things began to come together for the Brewers. A hot streak in June lifted them briefly into first place. They faded over the second half, finishing 74-88 in fifth place, but it was clear that the ball club was making progress. The fan base got excited again, as attendance soared to over a million, middle of the pack in the league.
Money blossomed in Milwaukee, and he teamed with Scott to give the Brewers hitting and fielding stars at third base and first. Left fielder Briggs remained a very efficient run producer. Center fielder Dave May, a 29-year-old who'd been picked up by Milkes back in mid-1970, came out of nowhere with a star turn. Colborn emerged as a 20-game winner, and though he would be unable to sustain that level of performance, he would be a durable, solid starter for several more years.
Colborn was joined in the rotation by 23-year-old Jim Slaton, a product of the Brewers' farm system who would also prove to be a reliable innings-eater. And two home-grown talents enjoyed excellent rookie years: 21-year-old catcher Darrell Porter and 23-year-old second baseman Pedro Garcia. Porter in particular appeared to be on his way to major stardom. They didn't have the high profile of the Royals, but the Brewers' organization in this period was demonstrating sound capability at identifying young talent and developing it through their minor league system.
There was more incremental progress in 1974, when they finished 76-86. Money, Scott and Briggs were again excellent. May and Garcia both regressed, but Porter did well enough to make the All-Star team. The Brewers boldly went with an 18-year-old rookie as their starting shortstop, and young Robin Yount held his own at the major league level (before going down late in the season with a foot injury), giving reason to anticipate great things from him in the future.
Through their first half-dozen seasons, the Brewers had yet to achieve success. But they had cobbled together a decent core of talent through their sequence of trades: turning expansion draft picks Tommy Harper and Marty Pattin into George Scott and Don Money was particularly clever, and converting Diego Segui into Ted Kubiak into Jose Cardenal into Jim Colborn was also damn fine work. On top of this, having built a farm system that was now beginning to deliver results, the Brewers appeared to be close to turning the corner.
Next Time
We'll see both young franchises through to adolescence.
Steve Treder has been a co-author of every Hardball Times Annual publication since its inception in 2004. His work has also been featured in Nine, The National Pastime, and other publications. He has frequently been a presenter at baseball forums such as the SABR National Convention, the Nine Spring Training Conference, and the Cooperstown Symposium. When Steve grows up, he hopes to play center field for the San Francisco Giants.