"My sh*t doesn't work in the playoffs," Oakland A's GM Billy Beane once said. "My job is to get us to the playoffs. What happens after that is f***ing luck."
Whether Beane's view of his job is completely accurate or not, most analysts agree on his main point. The most important job of a general manager (or baseball operations group) is to assemble a team that can finish in first place in its division, which gives you about a one-in-eight shot of winning the World Series. If you settle for one of the four wild card spots, it's about one-in-16. Once you make it to the postseason, every team is good enough to win.
For the 10 teams still standing, the job of the baseball ops group is long over, and those people can only watch the games just like the rest of us. So it's worth looking back at how they got their teams here.
Houston Astros (AL Wild Card)
The impact of statistical analytics on baseball over the last decade is well known and can hardly be overstated. For one thing, it has changed the relationship between the general manager and manager, as the front office now has information that might contradict what a manager ordinarily would want to do. Many GMs and managers spend time together every day to talk through the roster, who should play, what situations might arise in the game ahead, and more. Analytics has also changed the nature of player evaluation, and is now integrated into all organizations' scouting reports.
We might be in the middle of a potentially larger revolution. The impact of technology, particularly the marriage between sophisticated and multiple video feeds and high-speed computing, is revolutionizing how players and game situations can be evaluated. As with analytics, Astros GM Jeff Luhnow and his staff are at the forefront. Two years ago, the Astros claimed Collin McHugh — who had a record of 0-8 and an ERA of nearly 9.00 over 47 innings in two years — off waivers from the Rockies. Despite his dismal record, the Astros liked the spin rate on his curveball as measured by TrackMan (the product of a Danish radar company based on the Doppler effect), suggesting it was a better pitch than his results indicated. The Astros advised him to throw it more, and McHugh has developed into a quality starter.
Defensive evaluation is being revolutionized with technologies such as Statcast that can track all movements on the field. How teams integrate these and other new technologies into their organizations, or discover as-yet unrecognized opportunities, will go long way to determining which teams will succeed in the future. The Astros, who averaged 108 losses from 2011 to 2013, went all in on analytics and technology, and are in the playoffs with the league's youngest team.
New York Yankees (AL Wild Card)
General manager Brian Cashman went into last offseason about as hamstrung as any GM in baseball. Although he is blessed with one of the game's highest payrolls, a large number of bloated contracts that had been given to seemingly washed-up veterans left him little wiggle room. Surprising most observers by sticking to the team's self-imposed budget, Cashman signed Andrew Miller to close, traded for Didi Gregorius to play shortstop and essentially called it a day. This left him with a high-risk team: Old players (the Yankees had and have the oldest team in baseball) are more likely to get hurt, and Alex Rodriguez, Mark Teixeira and Carlos Beltran, all at least 35, were already breaking down.
What transpired was nearly all positive. Miller and Gregorius were huge upgrades. The Yankees were second in the American League in runs scored because several old players (particularly Rodriguez and Teixeira) enjoyed relatively healthy and productive seasons (though a bone fracture in Teixeira's leg prematurely ended his season in late August). Of their 10 players with at least 300 plate appearances only Gregorius was younger than 31. The team's improvement was just three games (from 84 wins to 87), but without a lot of top-flight teams in the AL this was enough for the postseason, where anyone can win. The coming offseason will be more of the same — the team is still old, and none of the big contracts are expiring.
Chicago Cubs (NL Wild Card)
When Theo Epstein moved from the Red Sox to the Cubs four years ago, he was remarkably transparent about why he left. The Red Sox, he felt, had lost their focus on player development at the expense of needing to win every year. He blamed himself for giving in to pressure from his bosses, but in Chicago, he got a commitment from ownership to be patient during what he admitted could be a long road back. Four years later, having endured three fifth-place finishes, here they are.
It's hard to imagine how things could have gone better on the North Side. Recent draft choices Kris Bryant and Kyle Schwarber are in the lineup. The Cubs made several absolutely stellar deals, acquiring Jake Arrieta, Anthony Rizzo, Addison Russell, Miguel Montero and Dexter Fowler. They found closer Hector Rondon in the Rule 5 draft. And when Epstein thought the time was right, the owners opened up their checkbook for Jon Lester last winter. It is a remarkable building story, and the Cubs seemed as primed as any team in baseball for a long run of success.
Pittsburgh Pirates (NL Wild Card)
At the 2015 trading deadline the Pirates picked up hurler J.A. Happ from the Mariners, for whom Happ had fashioned an ERA of 4.64 and a strikeout rate of 6.8 per nine innings. In 63 innings with Pittsburgh his ERA was 1.85 and he struck out 9.8 per nine. This could be viewed as a sample size fluke if the Pirates had not been similarly successful with other pitchers. Much of the team's success has been rightfully attributed to using more targeted defensive shifts and throwing more pitches that induce ground balls. But the Pirates are also improving their strikeout rate: Francisco Liriano had his highest rate since he underwent Tommy John surgery nine year ago, and while 38-year-old A.J Burnett has dipped slightly, he set his career high two seasons ago with the Pirates.
The Pirates are another team that got here with impressive player development, which finally started to pay off in 2013. The Pirates had some high draft choices, but they also spent more money on amateur signing bonuses than any other team in baseball between 2007 and 2011. The club signed teenagers Starling Marte and Gregory Polanco in the Dominican Republic and developed them into star performers. After many losing seasons, GM Neil Huntington deserves a tremendous amount of credit for changing the culture and implementing a fresh, innovative approach to building his team.
Texas Rangers (AL West)
Several years ago, Hall of Fame GM Pat Gillick named the Rangers' Jon Daniels, a New York born and raised Ivy Leaguer, as the general manager who most reminded him of himself, despite their different backgrounds: "I always kind of considered myself a little bit adventurous, (willing) to try out new ideas and I think … he's got a lot of the (new) nuances that you have in baseball," Gillick said. Like Gillick, Daniels has proven adept at finding ballplayers in Latin America and Asia. After four consecutive 90-win seasons, the injury-plagued Rangers fell to 95 losses in 2014, and his seemingly ill-conceived acquisitions of Prince Fielder and Shin-Soo Choo took away a bit of Daniels' luster.
The start of 2015 looked no better when infield phenom Jurickson Profar and ace Yu Darvish each suffered season-ending injuries. With the team apparently out of the playoff hunt at the trading deadline, Daniels swapped prospects for Cole Hamels, one of baseball's top starting pitchers, who is under team control through 2019. The Rangers rebounded over the second half, helped by the return of several injured mid-tier starting pitchers and a strengthened bullpen. Texas fans can hope that Daniels' 2014 really was just a one-year injury-plagued aberration.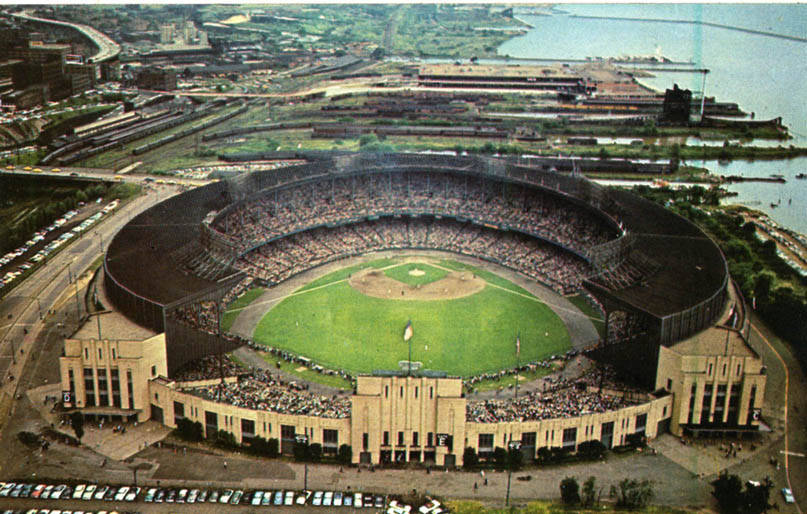 Kansas City Royals (AL Central)
When GM Dayton Moore took over the team in June 2006, he had a plan (as recently expressed retrospectively): "Alex (Gordon) and Billy (Butler) turn into productive major leaguers with the majority of our major league roster reflecting homegrown talent by 2012-13. We then would sign free agents or trade for other players." Because of poor records every year, the Royals had a number of high draft picks but with mixed results. Top-five picks Mike Moustakas and Eric Hosmer panned out, while several other draftees have not. Overall, from 1998 to 2013 the Royals had 14 top-10 draft picks, those mentioned above plus Zack Greinke are the only ones who became stars. It is to Moore's credit that he generally figured out which players to remain patient with.
After 2010 he swapped Greinke, two years from free agency, for several players, most notably Lorenzo Cain, Jake Odorizzi and Alcides Escobar. Two years later, feeling the team was getting close, Moore dealt Wil Myers and Odorizzi for James Shields and Wade Davis. Having young, under-control stars to fill in around is one of the proven ways to build a team. Moore's plethora of high picks and a few astute trades have allowed the Royals to become one of the league's top clubs.
Toronto Blue Jays (AL East)
After the 2012 season, GM Alex Anthopoulos felt his team was closer than its 73-89 record indicated. Through trades and free-agent signings he brought in veterans Melky Cabrera, Jose Reyes, Mark Buehrle and R.A. Dickey; the team improved by exactly one game. After the team jumped to 83-79 in 2014, Anthopoulos made two brilliant moves, signing free-agent catcher Russell Martin and dealing for likely MVP Josh Donaldson. Nevertheless, despite a baseball-best run differential, the team was still running in place (45-46) at the All-Star break. Surprising many, Anthopoulos went all in, bringing in two of baseball's best players in Troy Tulowitzki and David Price.
Anthopoulos might have had reasons beyond his belief in the team. The Blue Jays had been rumored for some time to be looking to hire a team president with a baseball operations background, someone who would be Anthopoulos' boss. In late August, the team hired Mark Shapiro, president of the Cleveland Indians, to take over the club at the end of the season. Unlike the increasingly common president of baseball operations roles, Shapiro will act like the all-encompassing GMs that died out in the 1970s and 80s, running both the team and the business.
Los Angeles Dodgers (NL West)
The biggest advantage the Dodgers' huge payroll has afforded Andrew Friedman, the team's first year president of baseball operations, is that he has been able to remake his team with little regard for the contracts of the players he no longer wants. The Dodgers are paying about $45 million to players Friedman has jettisoned (including Matt Kemp, Brian Wilson and Dan Haren) and another $34 million to players who are hurt or hardly contributing, like Brandon McCarthy and Carl Crawford. The rest of Friedman's team would still be one of baseball's richest — the club's enormous payroll is due to being able to virtually ignore the dead contracts. With a lot of these obligations having expired, it will be interesting to see if Friedman goes back to this well and pays someone to take Crawford or Andre Ethier this offseason.
Just like last October, every time Clayton Kershaw or Zack Greinke toe the rubber (excepting a possible Jake Arrieta matchup) the Dodgers will be favorites, and the dropoff to their other starting pitchers is fairly substantial. Theoretically, the postseason favors a team built like the Dodgers — rather than using an ace in 40 percent of their starts, they will get to start one at least 50 percent, and perhaps 60 percent of the time. A team built this way puts a lot of pressure on the aces, which is why they are pulling down a combined $57 million this year.
St. Louis Cardinals (NL Central)
Under John Mozeliak the Cardinals have resurrected the "Cardinal Way," a concept whose roots go back to Branch Rickey in the 1920s. Much has been written about the idea recently, but the idea of providing a consistent philosophy for all training, scouting and off-field behavior, and having an entire organization from the owner to the trainers all working harmoniously together can be a powerful organizational advantage. The Cardinals never seem to make poor trades or signings, and they don't seem to have any irreplaceable parts. After the 2011 championship season the Cardinals survived the losses of Tony LaRussa, Albert Pujols and Jeff Luhnow and have since been in three straight NL Championship Series. This past April they lost ace Adam Wainwright and still have far and away the best pitching staff in baseball.
The team also is heavily involved in analytics and technology. Mozeliak created a baseball development department to house several statistical projects, and the ensuing results are adopted by the entire system from top to the bottom. Mozeliak's forward-looking organization has become one of the deepest in the majors, able to overcome the inevitable setbacks that befall a ballclub. As the GM told Sports Illustrated's Ben Reiter, "(Owner) Bill DeWitt and I have always talked about understanding not just what you look like today, but where you need to be three to five years from now."
New York Mets (NL East)
Despite playing in the nation's largest market, when the financially strapped Mets owners hired GM Sandy Alderson five years ago, part of their reasoning was his perceived ability to build a winner on a reduced budget. Alderson described his missions: "One is stockpiling talent. The second is clearing payroll, and the third has been to be as competitive as possible — without compromising one and two." While Alderson succeeded on No. 2 — the Mets' payroll ranks 20th in baseball this season — the team had losing seasons during Alderson's first four years at the helm.
Alderson recently had his contract extended through 2017, and it appears he has finally accomplished missions one and three. The well-known strength of this team is the young pitching, notably Matt Harvey (back from Tommy John surgery), Jacob deGrom and Noah Syndergaard. While the first two were in the minors when Alderson arrived, Syndergaard (along with catcher Travis d'Arnaud) came in a trade for R.A. Dickey. The Mets' offense, moribund over the first half of the season, received a boost in midsummer with the return of David Wright and the acquisition of Yoenis Cespedes. The next few seasons will depend on how Alderson masterminds the offense with the impending free agency of Cespedes and the continued health of the pitching staff.