Almost 400 years ago, John Donne wrote the immortal words "No man is an island entire of itself."  Easy for him to say; he was a metaphysical poet.  He never kept score at a baseball game.
Nowadays when I look up from my scorecard, I scan the crowd and discover that, more often than not, I'm the only fan in my section keeping score.  I glance over to the adjacent sections, and it's the same story.  John Donne notwithstanding, I am God's lonely man, a kinder, gentler Travis Bickle.
One day last season I noticed a little boy staring at me while I keep score.
"What's that man doing?" I heard him ask his mother.
"He's keeping score," was the mother's response.
"Why?"
The eternal question.  Why indeed.
A few weeks ago, the question arose again when I was attending a Frisco RoughRiders (Texas League, Rangers' Double-A affiliate) game.  Inexcusably, I had forgotten to bring my scorebook.
There was a time when that wouldn't have been a problem, since the Riders used to include a scorecard in the free program they hand out when fans enter the park.  The Frisco franchise, in business since 2003, has been handing out free programs since day one, but they eliminated the scorecard last season.
I remember the shock that overcame me on my first 2016 visit, when I immediately noticed there was no scorecard stapled into the gatefold.  Thinking I had somehow picked up a rogue program, I went back for another one.  Same thing, no scorecard included.  Obviously, a change of policy.  But for someone who is accustomed to – I hesitate to say addicted to – keeping score, it was disorienting.  Had I known, I could have brought my own scorebook – as I have done since then.  Instead, I had to go cold turkey.
Like most minor league parks, Dr Pepper Ballpark posts the starting lineups in a conspicuous place on the main concourse.  I paused to read the names, but deep down I knew it was a waste of time because without a scorecard, I couldn't write them down.  Curiously, in this era of the iPhone, a number of passing fans stopped to take pictures of the lineup board.
Though I was disappointed by Frisco's omission, I must admit I was not surprised.  I knew the day was coming.  I just didn't want to admit it to myself.  Why should a baseball team provide a scorecard when so few fans are interested in keeping score?
It wasn't always this way.  In truth, scorecards are almost as old as the game itself.  When I was a kid, they had been around for more than 100 years, and keeping score was an integral part of the ballgame experience.  Roughly half the fans, old and young, male and female, would keep score in some form or fashion.
The fundamentals of scorekeeping were set down by Henry Chadwick (Hall of Fame, 1938), a British writer and statistician who was credited with inventing scorekeeping and the box score.  Today almost every scorecard you purchase will have a section called "How to Keep Score" based on his original rules.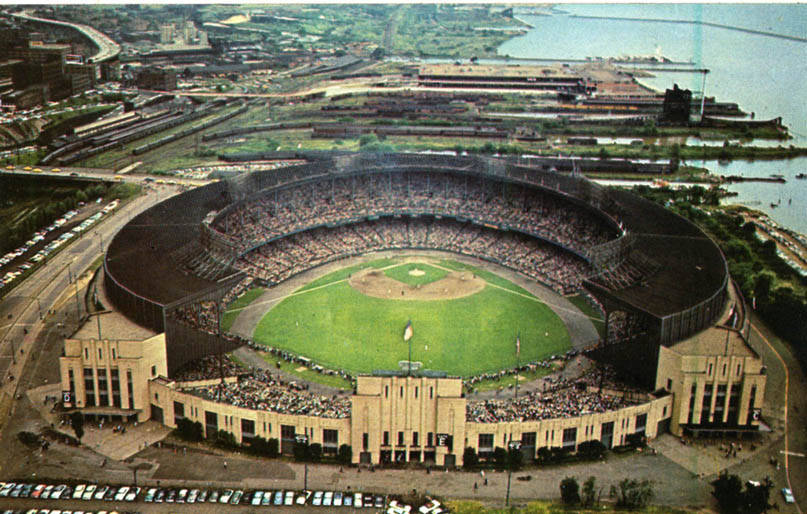 It does no honor to Chadwick's memory to disobey his rules, but there are no penalties for doing so.  You don't have to submit your scorecard to a teacher for the red-pencil treatment and a final grade.  No need for a Notary Public to sign off on your document.
If you don't want to score a groundout to the shortstop as 6-3, you can simply write in GO.  For a walk, you could write in W or BB.  The traditional K for a strikeout could be waived in favor of SO.  If you choose to stick with K, when denoting a swinging third strike, you can choose KC or a backwards K.
If you are a dyed-in-the-wool minimalist, you can simply write a big X in the appropriate box.  If you suffer from OCD, you can count balls and strikes.  If the left fielder catches a ball in left-center field, you can simply note F-7, or you can write F-78, indicating that the left fielder caught the ball but he was in left-center field.
So given the informal nature of scorekeeping, why have fans lost interest?  I have my theories.
First of all, if you want to keep score, you have to pay attention to the game.  It's debatable how many people in the ballpark are actually doing that at any point in time.  Many find their iPhones more intriguing than the game.
Then there are those who just can't sit still.  At any time during a game, one can look up and see a parade of fans moving up and down the aisles and concourses, and not just between innings.
Chances are, they're on their way to a concession stand.  Despite inflated prices and long lines, many fans look at a ballgame as an opportunity to make like the Saturday Night Live coneheads and "consume mass quantities" of food.
Of course, there is also the problem of late arrivals.  Look at how many people are in their seats at the time of the first pitch, then wait an hour and see how many more people are there.  Even I wouldn't bother to keep score if I wasn't there from the beginning.
Conversely, there is the problem of the fan who leaves early to beat the post-game traffic.  Even if you're there for the first pitch, why bother to keep score if you're not going to be there to compile the final totals?
Then there are the hordes of people who view a ballgame as a chance to socialize.  This is particularly obvious with group outings.  Some attendees are just there doing face time, eating, drinking and mingling.  They are there to be seen, not to see a baseball game.
Then there are parental duties.  Thanks to relatively low ticket prices, many a minor league seating bowl resembles an open-air day-care center.  Since little kids have little bladders, parents are frequently enlisted for bathroom escort service.  Also, many minor league parks have playgrounds.  Can't let the kiddies go to the bounce house unaccompanied.  At a minor league game, parents can babysit or keep score, but they can't do both.
From personal experience, I can attest that consumption of beer has a deleterious effect on scorekeeping.  So does good conversation.  And if you're drinking beer and conversing…well, the accuracy and legibility of your scorecard may deteriorate as the game progresses.  By the ninth inning, your scribblings may resemble a cartouche recovered from an archeological dig in Karnak.
Sobriety is a must if you ever find yourself scoring a game during the opening week of spring training.  The starting pitcher won't go more than a few innings and at least one substitution per position is assured.  If you have a neat, clean scorecard at the end of a spring training game in early March you should be immediately inducted into the Scorekeeper's Hall of Fame.
Neither the league nor the home team is paying you to be the official scorekeeper, so there's no need to be a perfectionist.  Former Yankees player/broadcaster Phil Rizzuto was once asked what WW meant on his scorecard.  The abbreviation was Rizzuto's own, and it stood for Wasn't Watching.
Of course, if Rizzuto wanted to fill in the blanks, he could always ask somebody in the press box for help.  In his day, there was no information overload on the scoreboards.  The typical major league scoreboard would keep you apprised of balls, strikes and outs, and provide a line score for innings 1-9 with the total of runs, hits, and errors.  The batting order of each team was also included.  A lot of space was devoted to out-of-town scores, but they were of no use to anyone keeping score at the ballpark.
Today that electronic behemoth beyond the outfield fence tells you a lot more than the score.  Even a minor league facility like Frisco's Dr Pepper Ballpark provides the pitch count for both pitchers, broken down into balls and strikes, the latest stats on batters from both teams, plus high-def video replays.  No matter where you sit, if the scorecard is in view, you are not suffering from a paucity of information.
Should questions arise while you're watching a game, keeping score is a must.  For example, you might notice that the starting pitcher is racking up a lot of strikeouts or walks.  So how many?  If you've been keeping score, you can answer your own question in a matter of seconds.
Late in the game, you might wonder what a certain batter did his first three times up.  A glance at your scorecard will provide the answer.
You notice a particular batter is having a good day.  How many RBIs has he accumulated so far?  If you're been diligently keeping score, the answer is right in front of you.
Granted, if you have a photographic memory, keeping score may be superfluous.  But my short-term memory leaves something to be desired, so I must document what I witness.  The final tally with all the rows and columns in perfect agreement can be a thing of beauty.  Unfortunately, as with filling out tax returns, the math doesn't always work out satisfactorily the first time through.
Perhaps the ultimate ego boost of keeping score is the empowerment factor.  When Grantland Rice referred to God as the "Great Scorer" in a poem, he unwittingly evoked the godlike powers that the humble baseball fan has when he keeps score.  When a batted ball results in a play which could be dubbed a hit or an error, I don't wait long for the official scorekeeper to rule.  I go with my gut instinct.  If the ruling comes down later and conflicts with my ruling, I stick with my ruling – and it is not subject to appeal.
Now that the scorecard is disappearing from minor league parks, will the day come when major league teams stop selling scorecards?  I wouldn't be surprised.  Of course, there will always be an official scorekeeper in the press box.  But will the unofficial scorekeepers in the stands go the way of detachable collars, wooden bleacher seats, straw boaters, and Marlboro advertisements?
Given MLB's virtue signaling about going green, killing trees to manufacture scorecards and pencils may be a no-no one day.  I suppose keeping score on a tablet is possible, but I haven't seen anyone doing so yet.
For me, old-fashioned graphite-on-paper scorekeeping is like walking or talking.  I don't remember learning to do it, or when I learned to do it, or anyone teaching me to do it.  It's just something I learned to do early in life and have been doing ever since.  I can't remember life before scorekeeping.  Will there ever be a time when I give up keeping score?  That'll be the day!
The day they pry my scorecard and pencil from my cold, dead hands.
Frank Jackson writes about baseball, film and history, sometimes all at once. He has has visited 54 major league parks, many of which are still in existence.